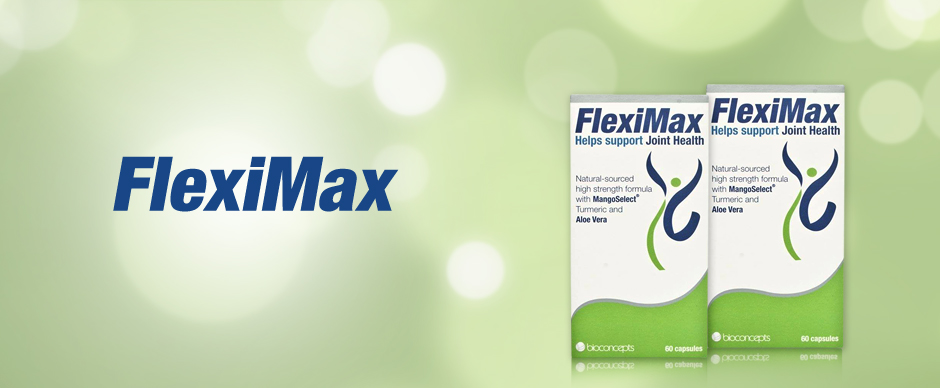 Case Studies
Chris Forbes- Artist and Adult Education Tutor
Worthing
Divorced Mother of one
Age 60
I've always been physically active and have a great love of dancing that has kept me fit through the years. After my divorce some years ago I lead a very independent lifestyle, of which I'm very proud. I love gardening and walking and being able to look after myself has always been very important.
Through the years however general wear and tear has taken its toll and in particular my back has bared the brunt of my active lifestyle. I have an issue with my lower back (sacroiliac joint) and as a result this also causes my muscle pain too. To be honest I feel that over the years my joints have become increasingly 'noisy' and after talking to my GP he had advised that I take pain relief to help support my joints and ease mobility.
Earlier this year on a skiing trip to France I had an accident that only exacerbated my back problem when I fell over. The pain I had was terrible but I knew that it was only made worse by the pre-existing condition. When I returned home I found it difficult to even do mundane house chores like taking out the rubbish which was really frustrating.
I continued to take my pain killers but when my daughter recommended taking a new supplement that contained a unique ingredient that could help even more I was intrigued. I started talking Fleximax immediately as I was becoming increasingly upset at the restrictions my body was placing on me.
I have been taking the easy to swallow tablets for some time now and I can definitely feel the difference so much so that I am now back dancing and jiving and have stopped taking the pain killers completely. Although I never thought I would say it, I even enjoy taking out the rubbish again!
Lucy Bowden- Charity Fundraiser
Brighton
Living with partner
Age 35
I've always been physically active and really enjoy keeping fit and love the outdoors. I've been around horses since the age of nine and have taken my fair share of knocks over the years especially when I trained racehorses professionally from the age of 18-25 in Wiltshire.
Working with horses is hard graft and you do have to be physically strong to handle them, even with my level of strength and fitness I have been kicked, thrown off and bumped, trodden on etc, really the list goes on and on! About seven years ago I got thrown across the bonnet of a car when my horse got spooked by a chicken, sounds amusing but I severely damaged my shoulder and tore all the ligaments in it.
It did heal but I have been left with continuous shoulder pain, it's even worse in the wet and the cold, realistically I think this is probably the early rumblings of arthritis. Ive spent a number of years going to the ve spent a number of years going to the physiotherapist to try and help with this and although nothing can be done to alleviate the pain, he has recommended strength training to keep fit and strengthen my joints.
My knees are my second problem area and after a couple of years of travelling and returning to the UK I took up Military Fitness Training, I thought this would help as it would be varied and as I hate running this would keep me fit and work on overall body strength.
I couldn't have been more wrong, two weeks into this training my knees gave out and I was simply unable to carry on. Nights for weeks on end, were spent with packs of frozen peas laid over my knees to try and stop the swelling and ease the throbbing pain.
My fitness levels dropped and I became really concerned that I was on the road to continued pain, especially after my friend commented that I was only 35. Around this time after cancelling another night out because my knees were causing me more pain, another friend told me about a supplement called Fleximax that has a unique ingredient that is supposed to help with joint pain and swelling.
I must admit after years of physio and trying to manage the pain myself with normal pain killers I was unconvinced that a natural supplement would have any kind of significant effect! I've been taking them now for about two months and I now not only have increased mobility in my shoulder and knees but my pain levels have reduced dramatically – to the point that I am back at the gym and have even been horse riding again, but don't tell my physiotherapist!
Jane Curry
Brighton
Age 55
Over the last couple of years, I've noticed my joints becoming more painful and stiff, especially when I get up in morning. It's my neck, knees and left hip that seem to suffer the most, and it can be really painful at times. The most frustrating thing is that the pain makes it difficult for me to get a good night's sleep so I'm often tired and not feeling at my best.
The nature of my job means I spend a lot of time sat at a desk, so I do like to keep active by visiting the gym and talking long walks. But when my joints are playing up, it's difficult for me to hold down an exercise routine.
I'm not really one for taking lots of painkillers so I tried dealing with the problem by managing my weight and also visiting an osteopath who said it was caused by wear and tear over the years.
I have also started taking a natural supplement called FlexiMax which helps to reduce the inflammation of my joints.

Why Customers Love FlexiMax
"I have been taking joint supplements for the last 3 months but they weren't making a difference so I decided to try Fleximax due to its unique ingredients. Its early days yet but they do seem to be helping. My joints feel more supple too."
- Lily
"I've had painful joints for a while and by taking Fleximax the pain has nearly gone. I take 2 tablets once a day and it seems to be doing the trick!"
- Arnold
" I spend 3 days a week playing football and I wanted a product to help keep my joints supple FlexiMax seems to be doing the trick"
- Jason
"I wanted a product that improved my joint health and someone told me that Mangosteen has anti-inflammatory proprieties. I found this product and will be taking it every day to help be stay nice and supple."
- David
"I am fed up of taking iburprofen and wanted a natural product to reduce my joint pain. I've been taking it for 4 weeks and so for I think it's helping!"
- Patrica
"Who ever heard of Turmeric helping joint inflammation? It's a spice right? Not only a spice now it seems. I think its amazing how nature provides us with elements that can help alleviate our ailments without western medicines. This supplement has been extremely helpful when compared to over the counter or prescribed drugs. Complementary therapies are definitely the way to go when treating joint pain"
- John Ranger
"I have never heard of Mangosteen, so didn't really understand the ingredient. I researched it further and realised what an ingenious concoction FlexiMax really is! The ingredients work very well together which all work synergistically to relieve joint pain."
- Jacob Hunter
"I am unable to describe what it is truly like to finally feel pain-free. It's indescribable. After being given numerous drugs by my doctor for joint inflammation, I decided to try these, so asked my doctor if that would be ok. He agreed. They worked wonders. I haven't looked back since!"
- Samuel Dune