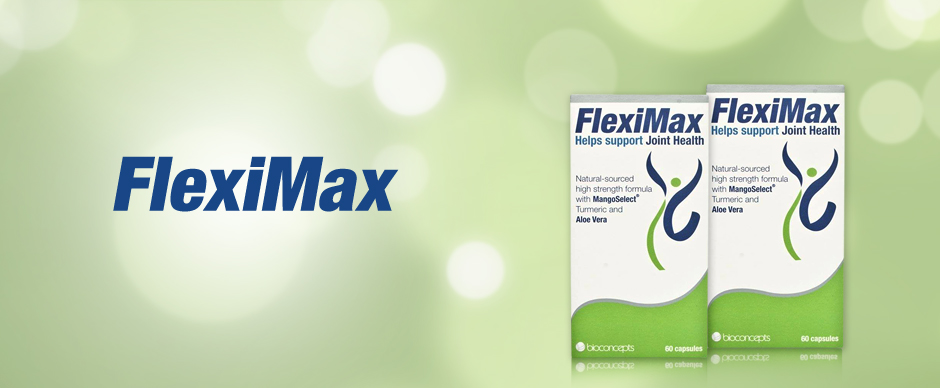 Research Studies - FlexiMax Proven To Work
MangoSelect ™ - Clinical Studies proven to reduce joint pain and improve flexibility
MangoSelect ™ - Clinical Studies proven to reduce joint pain and improve flexibility
A clinical study was conducted in comparing MangoSelect with a well known NSAID (Non Steroidal Anti Inflammatory Drug) called Nimesulide. In the study - 24 patients took part in the Clinical trial. They had either arthritic pains, inflammation of tendons or post traumatic inflammation. There were two groups formed:
Group 1: 5 male and 7 female, Treatment with MangoSelect taking 600mg per day for 5 days
Group 2: 6 male and 6 female, Treatment with Nimesulide taking 100mg per day for 5 days

The VAS (visual analogical system) was used to score the pain levels of the patients in both groups. Each patient expressed a personal pain level where "0" was "No pain" and "10" was "Worse pain possible" - and named a figure along this scale at the start and at the end of the 5 day trial.

Clinical Results:
All participants in both Groups got a reduction in pain levels from 25% up to 75%.

Group 1 - taking MangoSelect got a reduction in pain relief between 25% and 55%. The average pain relief amount over the 5 days was 34%
Group 2 - taking the Nimesulide got a reduction in pain relief between 33% and 75%. The average pain relief amount over the 5 days was 54%.

The results show that MangoSelect is almost as effective as a proven licensed drug. Nimesulide is approved for the "treatment of acute pain" and the "symptomatic treatment of Osteoarthritis". This suggests that MangoSelect would also be effective for treating acute pains and arthritis related ailments.
Nimesulide is available in over 50 countries worldwide since 1985 but has now been withdrawn in many countries, including Ireland as it has side effects (liver toxicity). Most NSAID's have unpleasant side-effects. MangoSelect is a 100% natural fruit extract and has NO side effects and can be for long-term usage with no problems and continued results.
Dr Constantin Dallas, founder of Fytexia who carried out the research said: "In a double blind study of patients suffering arthritic pain and joint inflammation, we found that senior patients experienced a 50 per cent reduction in joint pain, and those suffering sports injuries reported a 31 per cent decrease. On average, patients reported a 37 per cent reduction in joint pain overall. In a further study inflammation was shown to be significantly reduced. For this reason, we believe Mangoselect® offers a unique natural and effective treatment for joint pain."
The study could mean that for many of the 10 million people who have a daily struggle with joint pain and inflammation there may be a natural alternative to traditional medicines such as NSAIDS (Nonsteriodal anti-inflammatory drugs), which can have side effects that can include damage to the lining of the stomach and intestines when used long term .