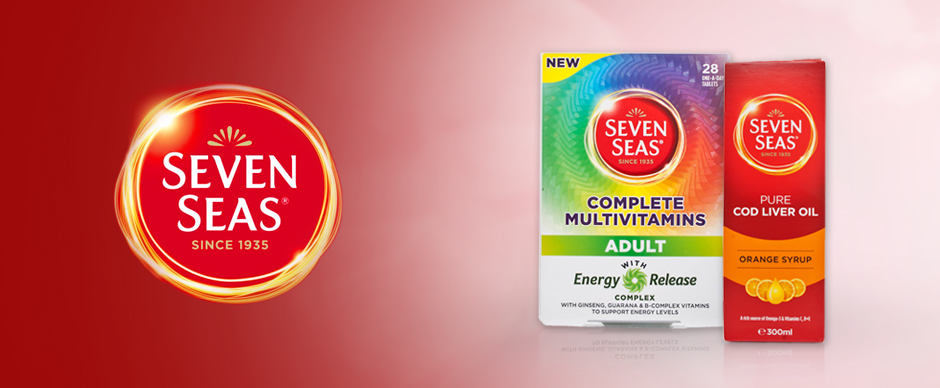 As children begin to grow into adults, more than their bodies change. Stresses increase as workloads begin to grow and exam pressures arrive. Social activities mean that evenings are busier and meals can easily be skipped. Despite these pressures it's more important to ensure that all those essential vitamins and minerals are present in their diet.
A high quality multivitamin supplement will provide vitamins which helps make sure they are not missing them from their diet.
Vitamins A, C and D are important vitamins for teenagers. Great sources of vitamin A and D can be found in dairy products with liver being a great source of vitamin A. Fresh fruit and vegetables are good sources of vitamin C, red peppers, broccoli, brussel sprouts and citrus fruit all contain large quantities. Care should be taken when cooking and storing foods however, as vitamin C can easily be destroyed by heat or time.
To find out more about the benefits of Seven Seas products please browse through our website.