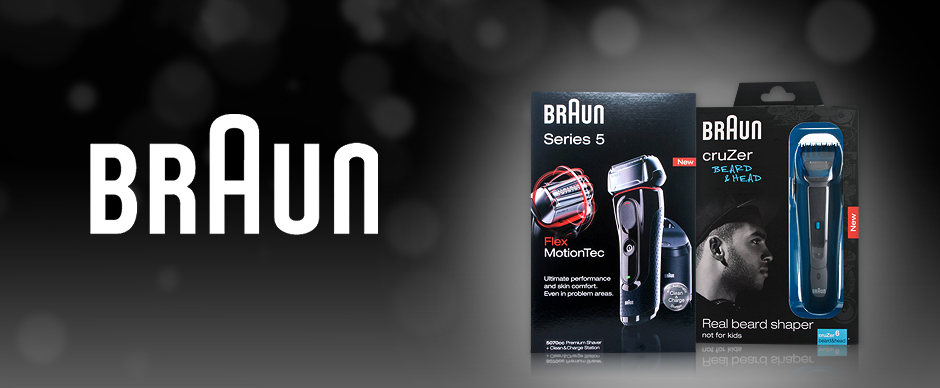 Series shavers:
Suited to your individual shaving needs you can choose between four product lines: Series 7, Series 5, Series 3 and Series 1.
Facial:
Braun cruZer – stylish, eye-catching shavers that shave, trim and style so you can create your own unique look.
PocketGo shaver:
Designed for the man on the go – a nifty travel shaver that can be used for touch ups or whilst travelling.