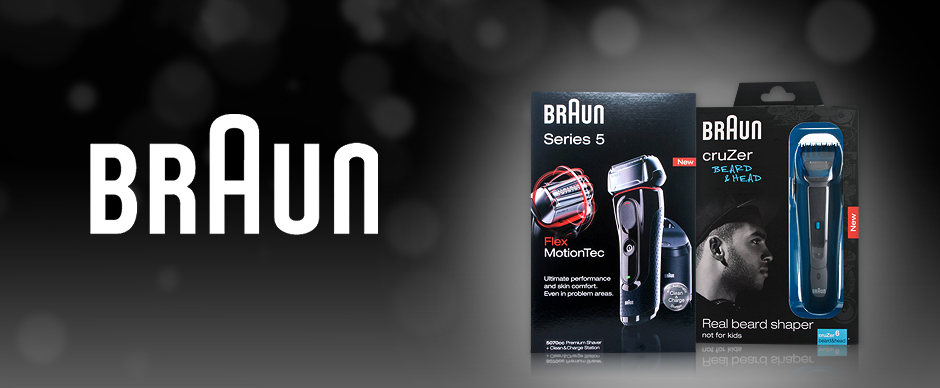 Smoothstyler Hair Curlers - Be yourself, be beautiful!
Braun's cordless curlers help you to look and feel gorgeous. They are the ultimate in convenience, allowing you to style your hair whenever and wherever you want to. Create your own style – any time and anywhere!
The cordless range includes 3 great curling tongs, operated by small, specially-designed energy cells. They all come with special heat-protective covers, which means once you've styled your hair to perfection, you can just pop them back in your handbag.
Features & Benefits of Braun:
Styling tong - 2 different barrel sizes: 18mm or 23mm to create the curls you want: tight curls, medium curls and waves. The styling tong can be used with or without steam (C31 S only).
Attachable styling brush - All stylers come with a detachable round brush, to help you create funky flicks and soft waves. On the C31S, it can be used with steam to help set your style.
Steam booster (C31 S only) - The steam booster delivers moisturizing steam on demand. The gentle mist maintains the hair's natural moisture balance to help create well-defined, longer-lasting curls that shine. Steam can be used with all attachments.
Cordless technology - Fast heat up time, ready to use in 2-3 minutes.
Sensor-controlled heat technology - For even and sustained heat spread.
Heat protective cover - For safe storage.
Optimal styling temperature - To achieve beautiful styles any time, anywhere.
Most powerful styling on the go - Energy cells last up to 4,5 hours which means they can be used for up to 18 styling sessions.