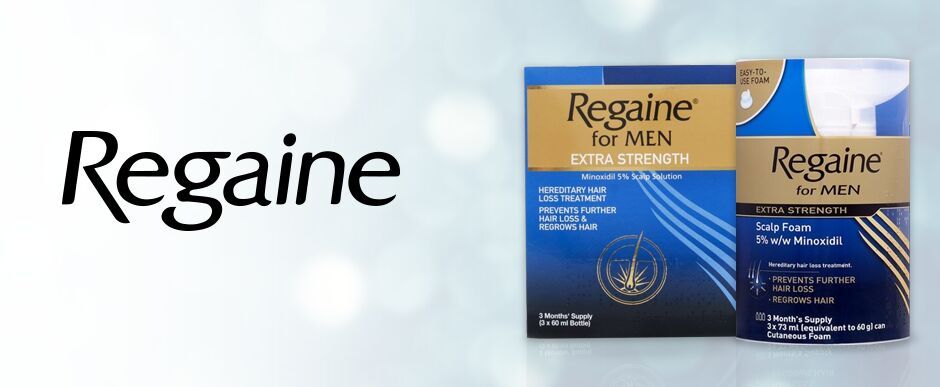 How should I apply Regaine Solution?
Regaine strength solution is for men between 18 and 65 years. Your hair growth will be stimulated if you use Regaine twice a day to boost continued growth. However, do keep in mind that you will again face problems with hair loss and the balding process will continue if you stop using Regaine.
To apply Regaine solution you can follow these steps:
Wash your hands before applying Regaine solution.
Apply Regaine extra strength solution to dry/towel dried hair and scalp.
Apply 1 ml of the Regaine solution twice a day, once in the morning and once in the evening 30 minutes before bed.
Massage the solution gently into your scalp, taking care to massage the affected areas more.
Between applications there should be a 12 hour gap.
If you need to apply the solution to a larger area of the scalp, use the pump spray applicator. Aim the pump at the centre of the bald area and press once. Spread the solution with your finger tips and cover the entire bald area. Repeat 6 times to get the complete 1 ml dose and avoid inhaling spray mist.
If you need to apply the solution to small areas of the scalp, use the rub-on applicator. You can measure a proper 1 ml dose by squeezing the upright bottle to the fill the 1 ml chamber to the black line. Next, hold the bottle upside down and rub the applicator onto the bald area till the chamber is empty.
Do not use more than 1 ml for each application and do not use the solution more than twice a day. Keep in mind also that it may take time see results. It's important to stick with a twice a day routine if you wish to see results. However, if there is no improvement after 1 year of using Regaine solution you should stop using it.