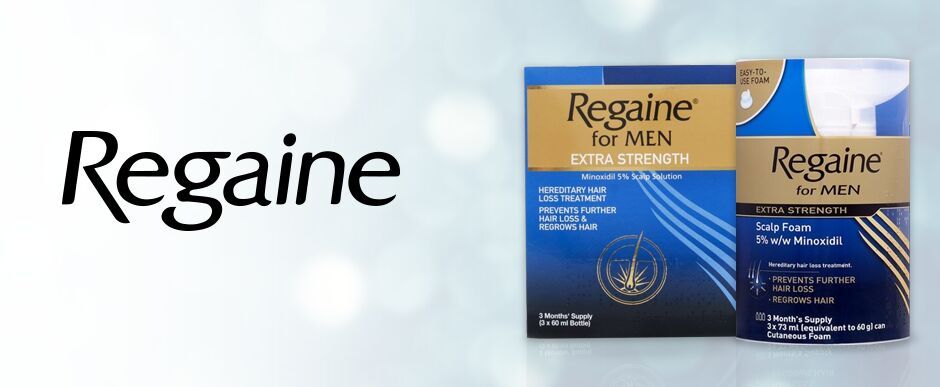 How should I apply Regaine Foam?
Regaine extra strength scalp foam can be used by men between 18 and 49 years to help treat hair loss. To get the best results out of Regaine Foam, you should use it twice a day. While that may seem like a challenging task for you if you are always on the go, it can be easy to fit application of Regain if you follow these simple steps when you wake up in the morning and before you go to bed.
Regaine extra strength foam should only be applied on a dry scalp and hair.
Wash your hands both before and after application.
Part your hair to expose the scalp.
Hold the can straight down and press the nozzle to dispense half a capful onto your fingers. Do not use more than this for each application.
Apply the foam to your scalp and gently massage, taking care to massage the hair loss area.
Wash your hands after using the foam.
Allow the foam to dry completely before styling your hair with gel or mousse and before going to bed.
Even though you are applying Regaine foam twice a day, it may take at least two months to see regrowth. Be sure you stick with the twice a day routine. Should you forget on one day, don't try to cram in all the lost application sessions. Instead start again where you left off and this time try to maintain the twice a day routine.
If you do not see any improvement in the growth of your hair after 16 weeks of using Regaine foam, stop using it.