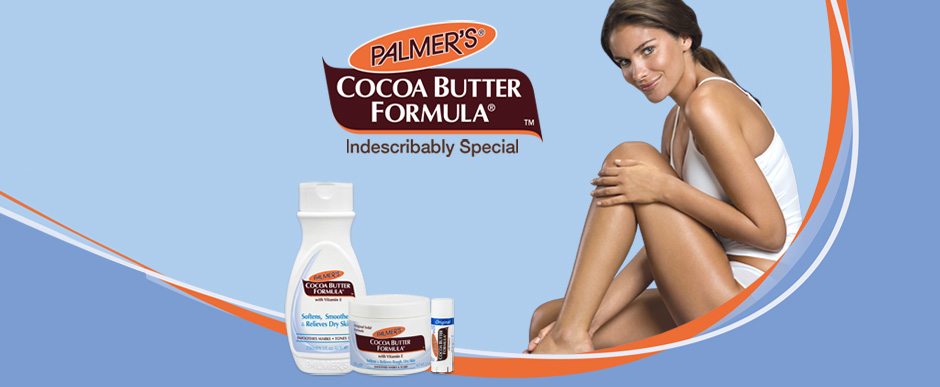 Palmer's Skin Success range
Palmer's Skin Success range has been specially developed for taking care of problem skin. Each product has been formulated for different skin types to ensure that everyone can gain beautifully clear and even skin. The Skin Success range includes vitamins C and E for their antioxidant properties and abilities to neutralise oxidative stress and damage to the skin.
Fade:
Uneven skin tone is also known as hyperpigmentation, where you may notice unusual darkening of the skin in some areas. Your skin could appear patchy where the skin has discoloured, making it look uneven. Uneven skin tone is quite common and unfortunately it worsens with age. Some people find that it can knock their confidence, which is why Palmer's created their Eventone Fade Cream to renew, clear and balance the skin. Variations of Fade Cream have been developed for oily, dry, regular or sensitive skin and each contain the most advanced ingredients that keep your skin evenly toned. You can also take a look at the Eventone Brightening formula that is specially developed for tackling dark circles under the eyes.
Acne:
Acne is another common problem that most people will come across as some point in their lives. Different individuals will experience different levels of severity with acne, as some can see the occasional few spots however others can suffer with it more consistently. The Acne range cleanses and tones the skin to eliminate dead skin cells, makeup and impurities that could be clogging the pores. Their products contain tea tree oil that acts as a natural antiseptic to remove bacteria and germs that are leading to imperfections.
Daily:
The Skin Success range also includes a daily collection of soaps, toners and cleansers. They help to clean the skin by eliminating excess oil, makeup and dirt that can clog the pores to cause shine and imperfections. Each product gently yet thoroughly cleanses, exfoliates and tones the skin to leave it beautifully clear, hydrated and smooth to the touch.