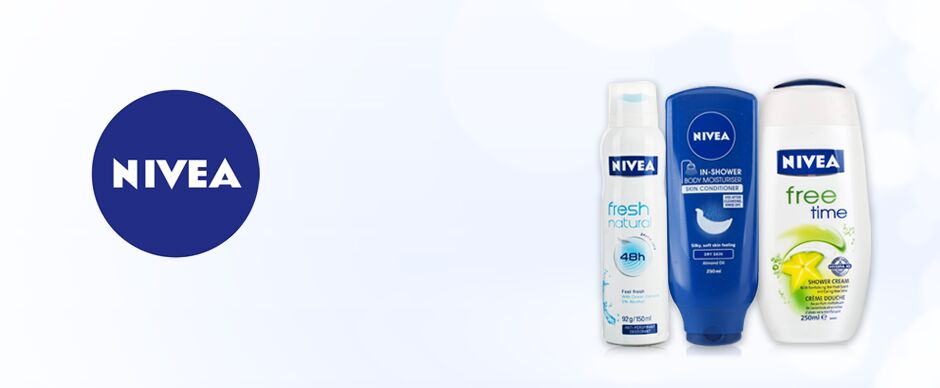 Pure and Natural key ingredients
The Nivea Pure & Natural range allows you to feel that much closer to nature as every product contains 95% of ingredients from natural origins. All of their ingredients come from areas across the globe including Morocco, South America, Asia and England to provide your skin with nothing but the nature's best. The Pure & Natural ingredients will take good care of you from the outside to ensure you always feel the best inside your skin.
Aloe Vera:
Aloe Vera is a classic beauty ingredient that has been used for centuries and is still just as popular today. It is best known for its soothing and hydrating properties as it works to provide the skin with essential moisture and prevent it from escaping. Aloe Vera extracted from the plant leaves is rich in vitamins, mineral salts, amino acids and enzymes that have the ability to revitalise and regenerate the skin.
Argan oil:
Argan nuts from the argan tree, that is indigenous to Morocco, are cold-pressed to gain the valuable argan oil that has been used for centuries and is still a popular beauty ingredient today. It consists of 80% essential unsaturated fatty acids including omega-6 and omega-9. It is best known for its moisturising and anti-ageing properties that help to reduce the appearance of fine lines and wrinkles. It is also known to protect the skin from UV exposure and premature ageing.
Burdock:
This prickly fruit comes from Asia and its uses date back to traditional Chinese medicine. Much research has looked into the burdock's effects on collagen production and skin firming, which makes it an excellent ingredient for anti-ageing skin care products. It is known for its ability to reduce the appearance of fine lines and wrinkles by improving skin elasticity and keeps mature skin looking healthy and glowing.
Chamomile:
Chamomile is a popular skin care ingredient, especially for use on sensitive skin as it is known for its anti-inflammatory and anti-irritant properties. It is therefore able to soothe, calm and refresh the skin, while avoiding irritations and itching. Packed full of antioxidants, chamomile purifies and cleanses the skin to leave it beautifully clear and calm.
Honey & milk:
Honey is one of nature's best treats as this sweet substance is packed full of antioxidants, amino acids, vitamins and essential minerals that attract and retain water in the skin to provide ultimate nourishment. Milk on the other hand has been used for centuries as a "beauty elixir" because of its vitamin and amino acid content. This combination of ingredients act as natural moisturisers and are popular for lip care products.
Jojoba oil:
Jojoba oil is actually more like a wax that is extracted from the nuts of the jojoba bush found mainly in desert regions. It is rich in minerals and nutrients and is an ideal moisturiser as it helps to protect the skin from environmental stresses and leaves the skin feeling wonderfully soft and smooth.