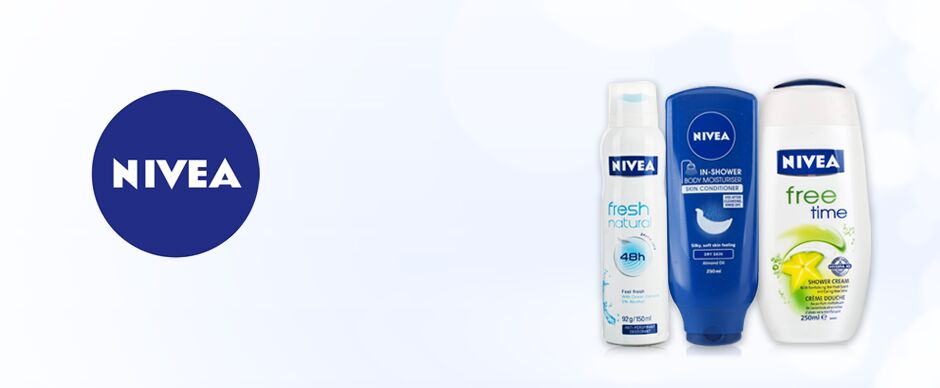 Sensitive skin is incredibly common and around 50% of the population will experience skin sensitivity in varying levels at some point in their lives. Most people may be predisposed to having sensitive skin; however external factors still play a big part and it is suggested that growing numbers of those with sensitive skin could be down to our modern lives that expose our skin to harsh and stressful elements.
Sensitive skin is not necessarily a skin condition, but simply means that skin has a lower resistance to irritants like fragrances, alcohol and parabens. That's why sensitive skin needs special care that is gentle enough on the skin. It can occur to all skin types but they all tend to have similar reactions to their triggers with redness, dryness and tightness. All Nivea Sensitive Skin products feature balanced and gentle formulas that are ideal for even the most sensitive of skin.
What ingredients are used?
The Nivea Daily Essentials Sensitive Skin range features ingredients like grape seed oil, liquorice extract and pro vitamin B5 for their positive effects on sensitive skin. This combination of ingredients helps to calm, soothe and hydrate the skin in order to avoid red, tight or dry skin.
Grape seed oil is known for its hydrating and nourishing properties and contains 15% pure oil that is rich in linoleic acids, lecithin and natural antioxidants like vitamin E.
Pro vitamin B5 is converted by the skin into pantothenic acid. This helps to support the skin's natural regeneration and strengthens the skin's protection barrier in order to improve moisture retention and prevent the skin from drying out.
Liquorice extract is added for its anti-inflammatory properties thanks to the active ingredient licochalcone A. This particular ingredient is known for its ability to reduce skin redness, while working as an antioxidant to fight free radical damage that can trigger hyper-reactions.
The Nivea Daily Essentials range for Sensitive Skin:
To get the best skincare for your sensitive skin, try the Nivea Daily Essentials Sensitive Skin range that allows you to take care of your skin in the best possible way. The products are designed to work together every day to leave your skin beautifully cleansed, clear and soothed. In the morning use Nivea 3-in-1 Micellar Cleansing Water before the Nivea Day Cream and in the evening use Nivea Cleansing Milk before the Nivea Night Cream. This routine will ensure your skin is cleansed, moisturised and completely free from irritations.
There are many other Nivea products that are suitable for use on sensitive skin, including the Nivea Pure & Natural range and Daily Essentials Gentle products for your face and body.