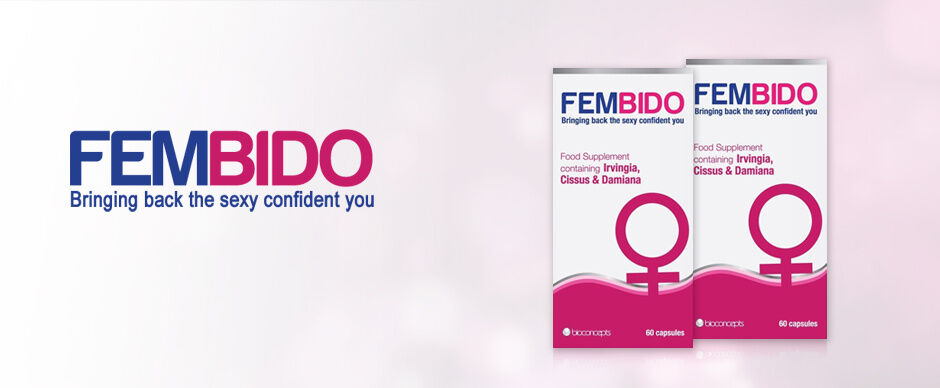 Fembido Key Ingredients
Damiana Leaf
Increases circulation and sensitivity in the penis and clitoris, as well as stimulate sexual desire
Damiana has been used as an aphrodisiac and to enhance sexual potency by the native people of Mexico and is used for both male and female sexual stimulation and improved energy. Damiana may also be termed as Turnera aphrodisiaca and Turnera diffusa.
Traditionally, damiana has been used to relieve anxiety, nervousness, and mild depression, particularly if these symptoms have a sexual factor.
Damiana Leaf is well known as a sexuality tonic and is recommended by many herbalists. It works by stimulating the intestines and bringing oxygen to the genital area. It also increases energy levels which does a lot to restore libido and desire. In women, Damiana often restores the ability to achieve orgasm. Damiana is used primarily as an energy tonic and an aphrodisiac for both men and women.
So it would seem Damiana has a twofold effect. It can work quickly to stimulate the genital area by enriching the oxygen supply, but longer term use can improve both sexual fitness and performance.
Irvingia
An extract of the mango bush fruit originating in West Africa. Within tribes based in West Africa, a tea-based infusion of the extract has been used for centuries as an aphrodisiac. There is also research to suggest that African tribes, which use Irvingia on a daily basis, are slim and have a low level of obesity, making this ingredient ideal for slimming.
(1) One of the first random double blind studies in 2005 was devised in Cameroon, to see if Irvingia could help with weight loss. 40 obese subjects, age 19 - 52, were divided into placebo and experimental groups. The experimental group received 1.05 grams of Irvingia seed extract 3 times a day (total 3.15 grams) for 30 days.
Subjects were examined weekly and tested for body weight, body fat and hip/waist circumferences. Blood pressure was measured and blood samples were also collected after an overnight fast and tested for total cholesterol, triacylglycerol, HDL-cholesterol and glucose.
At the end of the 30 day trial, the Irvingia group had lost an average of 5.26 kilos and the placebo group had lost only 1.32 kilos. The group receiving Irvingia also experienced a decrease in systolic blood pressure, total cholesterol, triglycerides and LDL cholesterol. HDL cholesterol increased.
This was the first study that suggested a weight loss benefit from Irvingia. The increased weight loss experienced by those who take Irvingia may have a knock on effect upon sexual prowess and desires. As you become to feel better about yourself and your outward appearance, your mind is able to become re-focused, and hang ups about your body may dissipate. Thus, resulting in a healthier appetite for sex makes irvingia and Damiana two ideal components for a sexual enhancer.
Cissus
An extract of a nutritious plant found in Cameroon. Used by natives to treat an assortment of ailments, research has shown its ability to control blood glucose levels in diabetics by reducing the amount of a key enzyme known as 'alpha amylase'. Therefore, collectively, Fembido is not only a female libido booster, but also a weight management supplement.
In March 2008, a double-blind placebo-controlled study was undertaken to discover the use of a Cissus & Irvingia combination in the management of weight loss.
(2) Over 10 weeks, the study involved 72 obese or overweight participants (45.8% male; 54.2% female; ages 21-44; mean age = 29.3) which were randomly divided into three equal (n = 24) groups: placebo, Cissus only, and Cissus /Irvingia combination. Capsules were given twice daily before meals; with no major dietary changes or exercises. A total of six measurements (body weight, body fat, waist size; total plasma cholesterol, LDL cholesterol, fasting blood glucose level) were taken at baseline and at 4, 8 and 10 weeks.
Results demonstrated that compared to the placebo group, the two active groups showed a statistically significant difference on all six variables by week 10. The scale of differences was noticeable by week 4 and continued to increase over the trial period.
The Cissus/Irvingia combination resulted in even larger weight loss reductions than those in the Cissus only group which demonstrates that a formulation containing both Cissus and Irvingia should prove helpful in the management of obesity.
L-Histidine
L-Histidine is implicated in the function of the thalamus and hypothalamus glands, and so an orgasm is triggered when histamine is released from mast cells in the genitals. Failure to achieve an orgasm may be due to a biochemical imbalance, as sufficient histamine must be present in order to trigger an orgasm. Deficiencies of L-Histidine will affect the ability to orgasm. Therefore, as an element of Fembido, L-Histidine plays an important role in improving the ability to even achieve an orgasm, and as it will then be able to achieved, will also become more intense through the vasodilation of blood vessels to the genital area.
In conclusion, all elements of Fembido work synergistically to help you achieve that diminished sexual desire and orgasms like you have never experienced. Due to the incredible time you will have with your partner whilst taking Fembido, your appetite for sex will grow and develop and in effect your relationship will flourish. Fembido will prove beneficial to both you and your partner!
References:
1. The effect of Irvingia gabonensis seeds on body weight and blood lipids of obese subjects in Cameroon. Judith L Ngondi, Julius E Oben, and Samuel R Minka. Nutrition, HIV and Health Research Unit, Department of Biochemistry, P.O Box 812, Faculty of Science, University of Yaounde I, Cameroon. Received February 26, 2005; Accepted May 25, 2005.
2. The use of a Cissus quadrangularis/Irvingia gabonensis combination in the management of weight loss: a double-blind placebo-controlled study. Oben JE, Ngondi JL, Momo CN, Agbor GA, Sobgui CS. Laboratory of Nutrition and Nutritional Biochemistry, Department of Biochemistry, B,P, 812, University of Yaound, Cameroon.