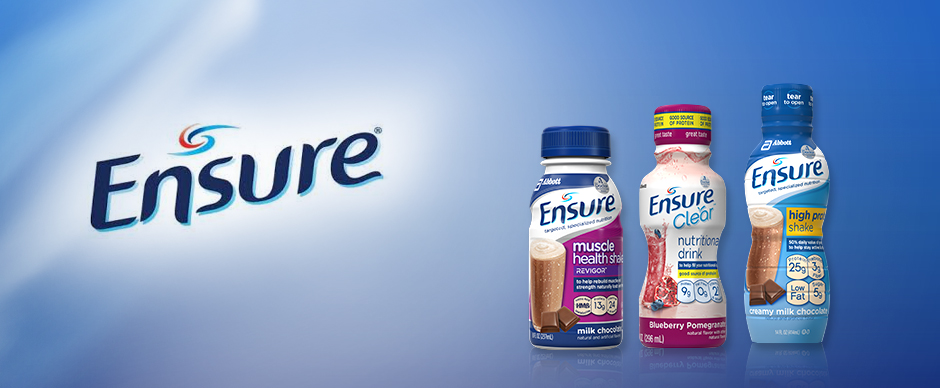 Ensure and Ensure Plus
What are Ensure and Ensure Plus?
Simply put both Ensure and Ensure Plus is used in diets to help an individual gain or maintain a healthier weight. Both shakes are similar because they provide adequate nutrition to support the body's growth, maintenance, and development.
What are the Similarities Between Ensure and Ensure Plus?
Both shakes are an excellent source of the 24 essential vitamins and minerals that are needed for your overall health. A rich source of omega 3 fatty acids that are good for your health is also found in these drinks.
These shakes are also low in fibre and do not contain any dietary fibre. This makes them suitable for individuals with celiac disease (gluten intolerance) and lactose intolerance.
Both Ensure and Ensure Plus are considered halal and kosher.
What are the Differences Between Ensure and Ensure Plus?
These shakes are also different because Ensure provides you with 250 calories and 9 grams of protein per serving and Ensure Plus provides you with 350 calories and 13 grams of protein per serving.
Both shakes are recommended for people who are malnourished, at nutritional risk or experiencing involuntary weight loss. But Ensure Plus is more suitable for those who have a lot of weight to put on and the regular Ensure drinks are better for those who need to improve their weight and also need a source of extra protein, vitamins, and minerals.
If an individual is lactose intolerant, Ensure Clear is a good alternative because it leaves out the rich cream that is in other Ensure products.
Another difference between the two is that Ensure Plus contains 650 mg of Omega 3 fatty acid, while Ensure contains on 320 mg. The Omega 3 fatty acids used in all Ensure products are plant-based and have been proven to promote heart health by lowering cholesterol levels and improving blood pressure.