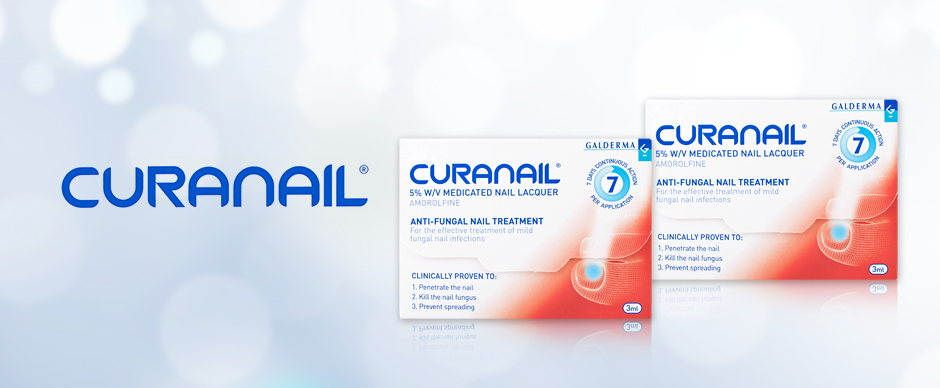 You can use Curanail to treat a mild fungal nail infection if:
You are aged over 18.
You have a mild infection.
Infection affects up to two nails.
The infection shows up on the upper half or sides of the nail, as illustrated in the picture.
Who cannot use Curanail?
Curanail should NOT be used by:
Those aged under 18.
Women who are pregnant or breastfeeding.
Anyone who has ever suffered an allergic reaction to amorolfine or any of the other ingredients in Curanail.
Those with severe nail infections.
Those with an infection affecting more than two nails.
If these apply to you, you should see a doctor or podiatrist.
People with diabetes, a weak immune system or poor blood circulation should check with their doctor or pharmacist before using Curanail.