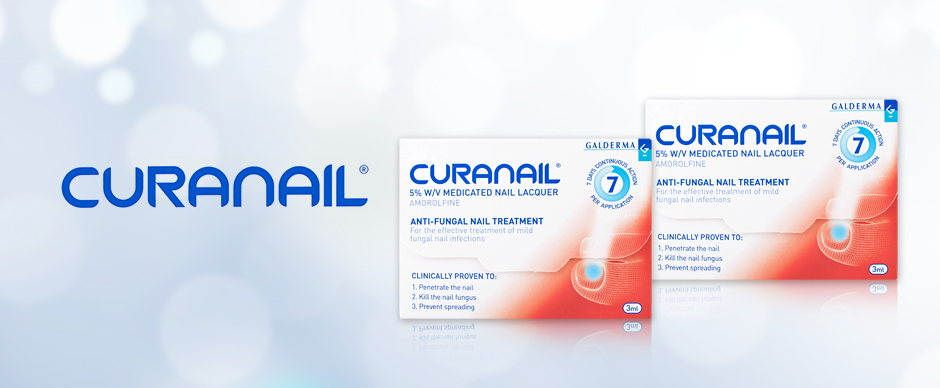 Curanail Treatment Progress
What you can see
1-3 months
Using Curanail once-weekly as directed will mean that the active ingredient, amorolfine, will start to penetrate the nail and reach the root of the infection where it can begin to kill the fungus.
3-6 months
As the infection is being treated, you might begin to see healthy nail growing. By continuing to use Curanail once-weekly, you should help the new nail grow back healthily.
6-9 months.
Continuing with Curanail once-weekly will help improve your nail as it grows. The infected part of your nail should be growing out and you should start to see less discolouration and thickening as the new, uninfected nail replaces it.
9-12 months
By now, the infected area should have grown out completely and your normal nail should have grown back, looking healthy again. This is about 6 months for fingernails and 9-12 months for toenails.