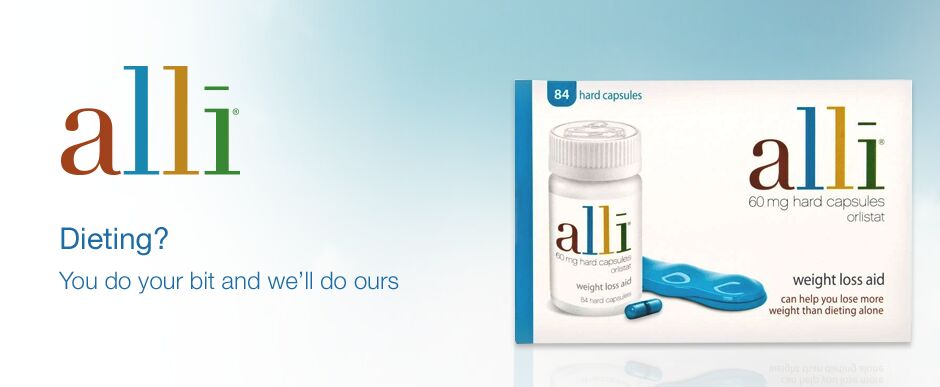 Achieving your weight loss goals can be difficult. Even when you get the right balance of eating healthy, calorific intake and exercise your body may finally adjust to these factors after a while and inevitably slow down the rate of weight loss. When this happens, you may want to consider a slimming aid.
Slimming aids have become more and more popular amongst slimmers as they add that little extra bit of help you may need to achieve your goals. alli is an over the counter slimming aid, as strong as a prescription slimming aid, that has been clinically proven to help aid weight loss.
By committing to eating right and exercising daily, by incorporating Alli Slimming Capsules into your diet you may be able to achieve up to 50% more weight loss! This is because, Alli prevents some of the fat you consumed from being absorbed, so for every 2lb (1kg) you lose through healthy eating, with alli you can lose 1lb (1/2 kg) more. That helps double your chances of achieving your weight loss goals.
A healthier lifestyle for life
The only way to lose weight and to keep it off is to adopt and commit to living a healthier lifestyle with a change in the foods you eat when you eat, the amount of food you eat and exercising. Those who do are able to achieve successful weight loss with the Alli programme.
If you're 18 years of age or over and your body mass index (BMI) is 28 or above, alli may well be suitable for you. Check with your local pharmacist if you're unsure. Discover your BMI with this quick and easy-to-use BMI graph.