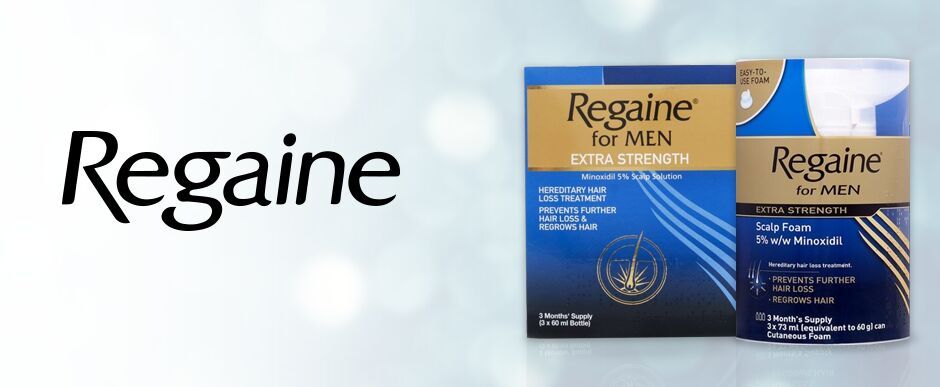 The only difference between Regaine and Regaine foam is the texture of the product - one is foam, the other isn't ? the premise is the same as the ingredients are exactly the same! So to answer the question does Regaine work? 4 out of 5 users would say yes. Does Regaine foam work? In clinical testing, 85% of users said yes. Therefore, the overwhelming answer to both questions is ?yes'.
Regaine contains the active ingredient Minoxidil which works by increasing the supply of blood and nutrients to the hair follicles, strengthening existing hair and stimulating secondary growth. This produces thicker, longer, more-visible hair. Regaine achieves these results without affecting male hormones. Does Regaine work? Why not try it and see for yourself. Remember to leave your review on the product page.
When it comes to a hair loss treatment for men, there's nothing quite like Regaine Foam. Regaine Foam contains 5% minoxidil and in clinical testing, Regaine Foam re-grew hair in 85% of men after 4 months when used twice daily. And because it's foam, there is no hassle and no mess. It goes on easy and dries quickly. So your daily routine is never interrupted. So, does Regaine Foam work? Alternatively, try this foam and see for yourself.