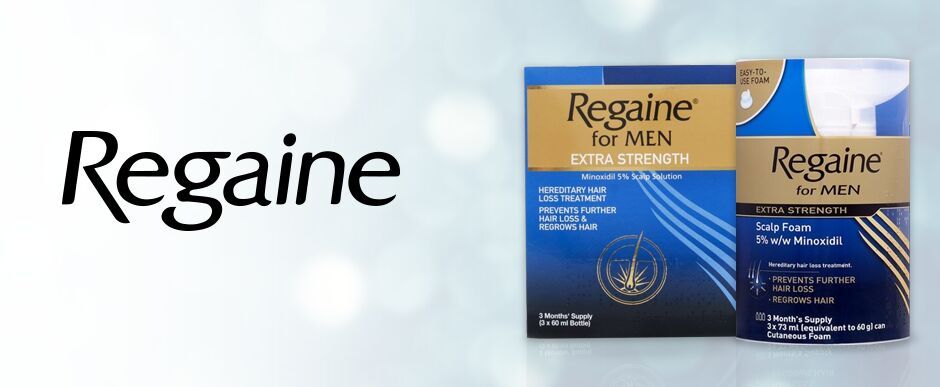 Regaine for Men has been shown to be effective in encouraging hair growth in balding or thinning men. Benefits of Regaine include being able to see results in just 8 weeks, although you may see an increase in hair loss in the first 2-6 weeks (don't worry, it's a really good sign though as it means your hair is moving towards the actively growing phase).
For balding or thinning men, the benefits of Regaine far outweigh any downsides that users may experience when using this. Below are some Regaine success stories to demonstrate just how happy users are:
?I have had a FUE transplant and I have been using this product for about 6 months following... I have had great results with it. I would read the instructions before you buy it as if you are completely bald and there is no hair there at all you are unlikely to have any growth... Also I agree with the other posts, make sure your scalp and hair is dry before application... In my experience I would have just used this product instead of getting a hair transplant and spent the money on something more beneficial...Great product.?
?Hereditary hair loss has always been a problem to the male side of our family so twenty years ago I started using Minoxidil to prevent this. I am pleased to say it appears to be working and will continue to use it.?
?Have been using Regaine Extra Strength for over 3 months now and noticed new hair after just 1 month, they just keep sprouting up, my hair grows thicker and faster than before, I always recommend to friends and family, many thanks.?
There are many success stories of Regaine for men that depict just how happy their users are. Browse through the site to see more. With 4 out of 5 men using Regaine seeing positive results, users can't be wrong.