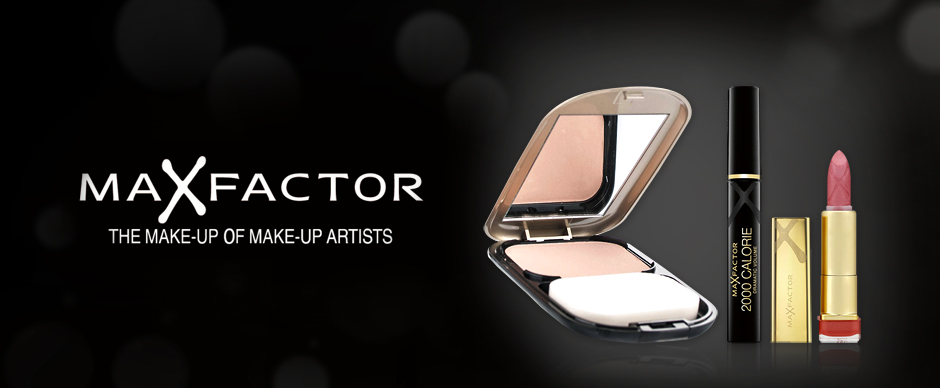 Foundation
When you're shopping for foundation take a compact mirror with you, so you can put the colour on your face then check it outside. A shade that looks great on your skin in the artificial light inside the shop might look dreadful in daylight.
The right foundation for you will be virtually invisible when you apply it to the skin between your cheek and your jaw.
Get yourself a foundation 'wardrobe'. Your skin colour and needs change over the year, and one foundation is not going to look right for 12 months. Use a little more than a tinted moisturiser for high summer when your skin is darkest, a paler foundation for winter and something in between for spring and autumn.
CLEAN START
To get the best results start with cleansed, toned and moisturised skin. Apply colour to the centre of the face, across your nose and cheeks then blend out over the face.
BE PREPARED
To ease blending and avoid caking, always prime your skin with moisturiser before applying foundation and give it a minute or so to absorb.
If you use a liquid foundation, always shake the bottle well before you apply it. Pigment can settle at the bottom and give you an uneven finish.
PERFECT PREP
For perfect application, stroke liquid and stick foundations on with your fingers rather than a sponge. The heat of your fingers makes the foundation melt into the skin better. Make-up sponges can skid across the surface and leave streaks.
Blend your foundation onto your cheeks, forehead, nose, chin, even your eyelids, starting from the nose and working outwards. Use as little or as much as looks right for each area - which sometimes means none at all.
TWO-TONE
An easy trick for a glowing look is to use two different shades of foundation. Apply your 'true' shade, which matches the natural skin tone of your neck, all over your face as normal, then apply a little bit of darker foundation over the nose, cheeks, chin and forehead, creating a 'cross' of slightly darker colour in the centre of the face. This technique 'punches up' the colour in the face and really livens up the skin tone.
Concealer
PRIME FOR PERFECTION
Any cream concealer should always be applied over liquid foundation. If you put it on first, it simply rubs off when you apply the foundation.
A LITTLE GOES A LONG WAY
Professionals keep concealer light and minimal. Only use it where you absolutely need it and make sure that the colour blends perfectly with your skin tone. If the colour looks like it's sitting on the surface of your skin try tapping it in with your fingers.
BANISH BLEMISHES
Under eye shadows can be blended away simply by pressing on Erace concealer. Blend into the inner corner of the nose and at the outer corner of the lid, using your ring finger. Add a little around your nose, over your eyelids, in fact anywhere you need a little extra coverage. Just ensure that you blend it in well.
Blemishes can be covered by applying Erace accurately with a tiny brush. You can also blend it in using your finger.
JUST A LITTLE EXTRA
Add powder after applying concealer. If you need to cover the blemish even more you can put another layer of concealer over the powder, just make sure you don't 'build up' concealer, as this will make the blemish even more obvious.
Powder
ALL ABOUT APPLICATION
Powder mattifies foundation and allows your other make-up to glide on easily. For a natural finish apply it loosely with a brush. For a more flawless look, use a puff to press the powder onto the skin. The puff makes the foundation, the concealer and the powder melt together so you're left with a perfect matte finish rather than a dusty layer.
BE TRANSPARENT
Use translucent powder to avoid any colour build-up. Powder is there simply to give a matte finish, not to add any colour.
Creme Puff can be used as a regular foundation over moisturised skin or brushed over foundation as a finishing powder. Its matte finish looks gorgeous and holds up beautifully.
Blusher
MATCH THEM UP
For the most natural flush, match your blusher texture with your foundation, so use cream blushers over liquid foundation because they blend better with foundation than powder blushers. Save powder blushers to use with a powder finish foundation.
ROSY GLOW
Before applying blusher make sure that you remove any excess colour on your blusher brush.
Sweep the blusher across the cheek bones using a thick soft blusher brush making sure that the blushers extends no further than the centre of the eye and no lower than the base of your ears.
YOUR LOOK
To soften a square face use a deeper shade of either powder or blush and apply to the edges of your jaw line. Apply blusher across the cheekbones.
To shorten a longer face or soften a pronounced chin, brush the chin with a natural but deep shade of blush.
Round faces need additional contour to add shape. Blush is a must on the cheeks and deeper shades applied to the jaw line to help recede it. Emphasise the chin using a pale brush dotted onto it.
Lipstick
A GOOD BASE
When applying lipstick begin by applying a little foundation or concealer over your lips as this both masks the natural lip line so that you can correct the shape of the mouth and provides a good base for lipstick, ensuring that the colour will be 'true' and last even longer.
Even if it's only the first application of the day, use a lip brush because you can fill in all the tiny lip creases with colour. This also makes it last longer.
DECIDE WHAT'S RIGHT FOR YOU
Think bright and light to emphasise the lips and bring them forward. A bright colour will emphasise a great mouth but will also draw attention to less than perfect lips.
Neutral lipsticks will minimise the impact of a very full mouth and a very dark shade can make thin lips look even smaller.
A matt finish absorbs light and slightly downplays the mouth giving a sophisticated, natural finish but for a full, sexy mouth use a pearl lipstick or a slick of gloss to reflect the light, making lips appear larger.
A gold highlight in the middle of your lower lips creates a full, sexy pout.
Lip Liner
YOUR SECRET WEAPON
Your everyday lipliner should be a neutral shade to match your skin tone or mirror your lipstick shade.
Don't be afraid to draw just over the natural line to give the illusion of fuller lips, or slightly inside the lips to downplay a full mouth.
If you have uneven lips use a pencil to correct a natural line by following the contours and creating the shape you want. Be sure to blend it in to avoid a hard line.
Fill in lips with a smooth lipliner underneath your lipstick. This gives greater colour intensity and minimises 'kissing off' your lip colour.
Full / Thin Lips
LIP TRICKS
You can alter the appearance of your lips depending on how you apply your lip liner and the colour of lipstick you use!
If you have small lips, don't be afraid to draw just over the natural line to give the illusion of fuller lips. A bright colour will further emphasise your lips.
To downplay fuller lips draw slightly inside the lips and select a darker shade of lipstick.
To aid uneven lips, use a lip pencil to correct a natural line by following contours and creating the shape you want. Blend the line to avoid a hard line.
Brows
HIGH BROW
If you're uncomfortable about shaping your eyebrows yourself, go to a salon and get them professionally tinted, plucked or waxed. Then simply follow the line when you tidy them up at home.
When plucking your eyebrows, follow the natural line and pluck between, underneath and above eyebrows if necessary. Think about what suits you and don't worry if both brows aren't symmetrical.
Avoid creating an unnaturally exaggerated arch; the shape you're aiming for is thicker at the inner corner, tapering out over the brow bone.
To add definition to your eyebrows and perfect their shape, apply a little brow pencil or dark powder eyeshadow with a small brush.
When defining your eyebrows, pick a shade that's deeper than your own hair colour, but not so dark that your brows and hair become an unnatural and unflattering contrast.
Lashes
LUSCIOUS LASHES YOU'LL LOVE
When coating the upper lashes, open your eyes wide and tilt your chin up, take the wand from the very base of the lashes and stroke through the length of the lashes with a side-to-side movement for optimum coverage.
Although black mascara is a clear favourite, a coat of black/brown or brown is more flattering as we mature and our skin tone changes.
If you can't get right to the base of your eyelashes with your mascara wand, work in a little soft black kohl pencil to ensure you don't have mascara roots.
Mascara can sometimes look very heavy, particularly if you're blonde. Try using black on the top lashes and brown, blue or even plum mascara on the lower lashes - looks great, even if you're a brunette. Blue mascara makes the whites of your eyes look whiter.
Eyeliner
STEADY HAND
The easiest way to apply eyeliner is to gently pull the eyelid taut and rest the brush or pencil along the edge of the lashline as you draw the brush or pencil over the lid.
Liquid eyeliner gives a strong, well-defined line. Try either the wand style products or use a very fine brush with wet eye shadow. For a softer effect, use a kohl pencil and smudge with either your finger or a cotton bud for sultry, smoky eyes.
Eyeshadow
YOUR BEST COLOUR BLEND
Blending eyeshadow on the lid can be tricky, so use a very neutral, pale shade of eye shadow (such as Pale Pebble or Almond) all over the lid. This provides a smooth, matte surface over which you can blend stronger shades.
The second trick, when correcting the shape of the eye, is to simply think about where natural light would hit the contour of the perfect eye, for example correcting:
Deep Set use a pale eye shadow or concealer on the whole eyelid. This creates the appearance of a very light, clean eyelid. Add to the definition by applying lots of mascara.
Drooping Lid using a mid to dark shade of eyeshadow draw a line of colour from the lash line to the browbone about a third of the way in from the outer corner of the eyelid. Use a soft brush to blend the colour along the browbone in towards the inner corner of the eyelid. Finish it off with a little pale eyeshadow at the outer corner of the eye to open it even more.
Protruding Lid when you look at the eye straight on you can see a lot of eyelid. Apply a soft grey/brown shade over the areas that the light hits on the lid to create an artificial shadow and then create a little light with a pale eyeshadow on the browbone to bring it forward.
Small Eyes applying eyeliner or eyeshadow all around the eye closes the eye and makes it look smaller. Pale eyeshadow or concealer between the outer lashes opens up small eyes, as does lots of mascara.
To draw the perfect socket line, look straight in the mirror and use a brush or sponge applicator behind the upper lid of an open eye to get the natural socket line.
When deciding which depth of shadow to use where, remember the basic rule: dark shadows deepen or hollow an area; light shadows make an area stand out. So light shadows look fresh on lids and browbones, darker shadows make the most of lashlines and contours.
COLOUR TIPS AND TRICKS
There are no right or wrong colours to wear. Whatever colour your eyes are don't be afraid to experiment.
Contrasting colours emphasise eye colour. Max Factor Earth Spirits eyeshadow in Pale Pebble is a fantastic base for other shades. Remember, less is more. Add colour little by little and blend well. Don't forget it's easy to add extra eyeshadow but tricky to remove too much. Blue eyes look great with greys, mauves and pinks. A violet line under the lower lashes looks striking. Dark make-up is a fantastic contrast to paler eyes.
Browns emphasise blue eyes. Sweep Earth Spirits eyeshadow in Pale Pebble all over the lid and up to the brows. Take Terra Firma eyeshadow across the upper lashes and blend up to the socket.
Darker eyes look wonderfully seductive with more natural tones such as browns, blacks, almond and peaches. The high contrast between black or brown and a creamy shade allows greater scope to create both highly dramatic and subtle looks.
If you are wearing dark eyeshadow, use a little translucent powder under the eye to catch any colour that falls onto the cheekbones. These specks of colour can be easily swept away without spoiling the foundation.
For more mature skin, avoid dark shadow which emphasises the skin's texture. A paler, shinier colour, like Cinder or Almond, will be more flattering.
Eyeshadow
If you're using a very strong colour it's a good idea to use a base coat to prevent staining.
TRICKS OF THE TRADE
A great technique to make nails look longer is to avoid painting the very outer edges of the nail. This makes nails look narrower and therefore longer.
Another optical illusion is to create a 'half moon effect' - don't paint the half moon at the base of the nail, sweep the polish in a crescent shape and draw along the length of the nail.
COLOUR FOR YOU
Strong colours can look good on short nails but a more neutral colour is more advisable. You can always add interest by picking a pearl or sparkling variety.
A pale colour, for example a shell pink, for everyday wear looks professional, subtle and well groomed. It also shows fewer chips and requires less retouching than a vivid colour.
GOOD THINGS COME TO THOSE WHO WAIT
Leave polish to dry for as long as possible, at least half an hour, before doing anything with your hands.
Nail Care
GET GOOD HABITS
When removing your old nail polish, soak enough nail polish remover on a cotton ball and remove the colour from your nails starting with your writing hand.
Pick a file that has three to four different textures, a coarse filing texture, a fine filing texture and a buffer.
When filing, don't scrub backwards and forwards across the nail as this will damage the nail and cause splitting. Draw the file gently over the nail in one direction only.
The shape you're aiming for is squared off tips, with soft rounded edges. Filing your nails to a narrow point only weakens them.
The only time you should be filing from the sides is if you have a breakage. If you have ridged nails, rub the buffing surface over the nail in one direction to remove ridges, strengthen the nail bed and provide a perfectly smooth surface. This is the ideal foundation for nail polish. The best time to push your cuticles back is when they are soft, so after you've been soaking in a warm bath or doing the washing up without gloves. Use an orange stick to gently push back the skin, lifting it off the nail. Use a good hand cream or cuticle cream every night to keep cuticles supple and moisturised - a soft cuticle is a healthy cuticle.
Caroline Barnes Tips
I love Mastertouch Concealer as it hides any dark circles under the eyes and really brightens the skin.
Looking for dramatic brows? Using the tip of your Max Factor Masterpiece Beyond Length mascara in brown, gently push eyebrow tips back on themselves. This wonderfully fluid mascara is easy to apply and wipe off. 3. To help create strong angles on the eyelids, apply Max Factor eye shadow in Pale Pebble around the lids with a brush and then use Burnt Bark on the upper eyelid area.
For extra face definition, I recommend a little bronzer under the cheekbone. Try Max Factor's Bronzing Powder in bronze.
If you're after the perfect lipstick try shades that complement your skin tone. Find out whether you're fair, medium or dark and start experimenting with your Colour Collections palette. Re-define your look Timeless BeautyThe secret to Helena Christensen's timeless beauty is at your fingertips. Whether you are in your twenties, thirties or forties, we have hands on expert advice for a more vibrant you. For radiant looking skin, brighter looking eyes and luscious lips.
Special Occasions/Weddings
BE BEAUTIFUL ON THE BIG DAY
When doing test make-up before the big day always wear white while experimenting with new shades as your white wedding dress will reflect a totally different colour to your face. Your choice of lipstick should not only enhance your own natural colouring, but should also take into account flower colours and or bridesmaid dresses. All the colours should compliment one another.
PUCKER UP
On average a bride has over 200 kisses on her wedding day. If you want you lipstick to last the day, Lipfinity is the obvious choice. It lasts up to 12 hours. Make sure that you pick a long lasting mascara. Masterpiece Max Mascara lasts all day and doesn't smugde. Perfect for your special day.