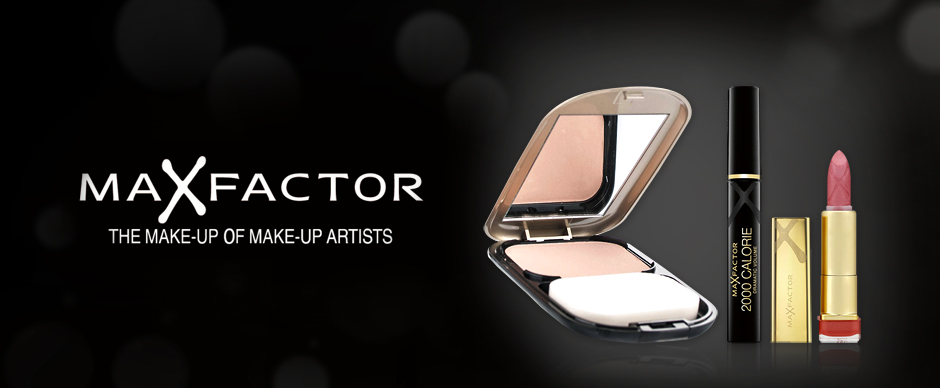 Create a storm/spring summer collection
The temperature's rising and there's electricity in the air. This season's look is deep,lush and steamy. Glistening with expectation. Dripping with sensuality. Hot provocative lips. Electrifying sultry eyes. Turnup the heat. Take them by storm. Bewitch. Be Beautiful.
CREATING THE CANVAS
Make Miracle Touch your complexion perfector. With simple, easy application and a luxurious solid to liquid formula, you too can create this season's flawless canvas. Choose the perfect shade for you and achieve the look in seconds.
PERFECTLY POLISHING
In sweeping downwards strokes apply Miracle Touch Liquid Foundation to the skin using the specially designed sponge.
When your base is perfected, allow Miracle Touch to subtly cover dark circles and imperfections by applying it with the corner of the sponge.
Backstage at Milan Fashion Week, Pat blended Miracle Touch over model's eyes and lips to instantly brighten and smooth the skin.
SUBTLY SCULPTING
Create a luminous glow by blending Sheer Radiance along your cheekbones, brow bones and down the centre of your nose.
Add a hint of nude shimmer to your eyes by applying Earth Spirits Eyeshadow in Pale Pebble to accentuate and highlight.
A hint of mascara is key; Masterpiece MAX in Rich Black will give just enough definition to lashes.
Complete the look with a slick of Silk Gloss Lipgloss in Cinnamon Glow for the ultimate finish.
PAT MCGRATH, MAX FACTOR'S CREATIVE DESIGN DIRECTOR SAYS:
I created this striking look especially for Milan Fashion Week. First apply Colour Adapt Foundation all over your face and blend.
Then carefully draw a line of Kohl Pencil in Black along the upper lash line, flicking out slightly at the corners.
Next use Earth Spirits Eyeshadow in Pale Pebble all over the eye up to underneath the eyebrow, then use Inca Bronze Eyeshadow and apply to the socket line for extra definition.
To create full volume to lashes use 2000 Calorie Mascara in Black on the lower and upper lashes then finish off with Lipfinity Colour & Gloss in Radiant Red for intense multi-dimensional shine that lasts. It's party time...
PAT MCGRATH, MAX FACTOR'S CREATIVE DESIGN DIRECTOR SAYS:
I love the knock-them dead drama of this night time look. and Milan did too!
Apply Colour Adapt foundation to the face and blend, then with Earth Spirits Eyeshadow in Pale Pebble to highlight the whole eye area, take Burnt Bark Eyeshadow and blend in a rounded shape through the crease of the eye outwards and lining the underneath of the eye to the corners.
To open up the eyes apply Masterpiece Max Mascara in black. Finish off with Lipfinity Lipstick in Hot for perfect definition and long lasting colour.
PAT MCGRATH, MAX FACTOR'S CREATIVE DESIGN DIRECTOR SAYS:
This look is another Red hot favourite from the Milan catwalks. Start by blending Age Renew Foundation all over your face, then using Kohl Pencil in Black line the whole eye from top lash line to underneath the bottom lash line, then contour the outer edges with Earth Spirits Eyeshadow in Burnt Bark, using the same shade apply to the inner lid fading into the crease, highlight the eye by using Pale Pebble Eyeshadow under the eyebrow and towards the outer corners.
To intensify your look coat your lashes with Masterpiece Mascara in Black to top and bottom lashes.
Then apply Lipfinity Colour & Gloss in Radiant Red to complete the look.
Fashion I-con
It's all in the eyes this season. From a sultry shimmer to a dramatic smoke out; catwalk make-up artists made difined eyes the focus of every face. Shows of the moment at top fashion houses, showcased a striking mix of smudged shadow, winged eyeliner and fluttersome lashes designed to make an instant impact and some serious eye contact...
Show off your skin
Take a fresh approach to your base by smoothing Age Renew Foundation onto moisturised skin. Keep the rest of your make-up nicely neutral apart from a dusting of soft, pink blusher on the apples of your cheeks. Flawless Perfection Blush gives a sheer, fresh, splash of colour to your skin without overpowering - the experts swear by it!
Enhance your eyes
This look might be all about 'lips' but add a little night time drama to your eyes with Colour Perfection Duo Eyeshadow in Star-Studded Black. Blend the lighter shade and then contour with the darker for a glamorous and flawless finish.
Next, add a slick of Masterpiece Max Mascara in Rich Black - for dramatically volumised yet surprisingly sleek and smooth lashes. Apply one coat to your top and bottom lashes to get a precise and luscious lash look.
Illuminate your Lips
High gloss is the hottest new trend for lips but make sure you're armed with the ultimate lip colour before you attempt it! Lipfinity Colour & Gloss gives amazing multi-tonal shine and stays looking fabulous for 10 hours.
Shimmering Pink is the shade of the season, apply the base coat first for a hit of colour and follow with the reflective top coat to seal in shine and enhance the final result. Gorgeous!