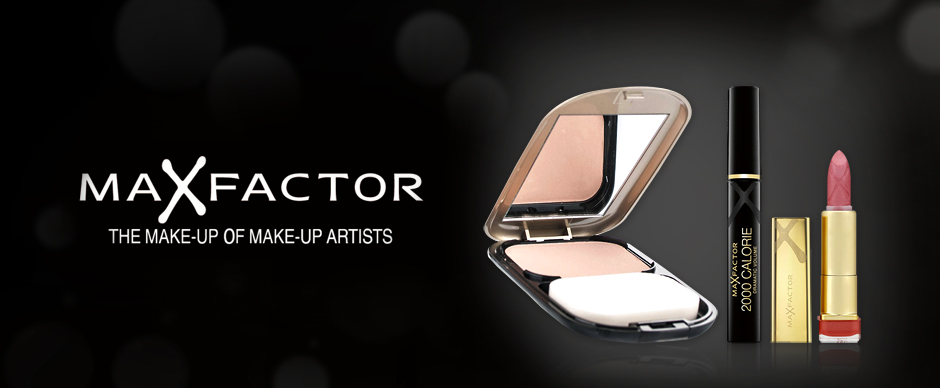 TRICKS OF THE TRADE
When fashion decides to champion a new colour trend it quickly becomes the season's staple shade, but translating that into the world of beauty is a very different story. Accessorising your outfit successfully with a splash of the season's hottest hue is one thing. But working with colours within your make-up routine can be tricky particularly when it comes to glamour's signature staple - lipstick. Get it right and you'll look gorgeous. Get it wrong and the results can look garish, drab or down-right dreadful! So, what's a make-up artist's number one rule for picking the right shades? Always match your lip shade to your skin tone.
HOW COLOUR MET ITS MATCH
Now Max Factor have done the hard work for you ensuring that whatever you do your smile will be picture perfect. Step up new Colour Collections; a skin tone specific range of luxurious lip colours expertly chosen to suit you whether you're fair, medium or dark.
A GLOBAL SEARCH
Created by the fashion world's favourite make-up artist, Pat McGrath, her vision was to start with 119 Max Factor lipstick shades. With her team of Make Up artist experts she then set about personally matching each to one of three skin tones. Using women of all skin types, the project took Pat and her team around the globe, refining the shades until they'd found three perfect palettes.
GOOD BYE GRAVEYARD
The results will revolutionise the way you choose your lip colour. No more lipstick graveyards of mistake buys and unsuccessful colour choices, every shade in your personal colour palette is guaranteed to give a beautiful new you. Now there's no excuse for playing it safe with colour!
MAX FACTOR'S MAKE-UP GURU
Seldom has make up been so innovative and so endless in possibility as in the hands of Pat McGrath. Over the last decade, Pat has not just reinvented make up, she has re-imagined the landscape of the contemporary face. The pioneer of dewy skin back in the mid nineties, the make up artist responsible for reintroducing bright colours like turquoise and tangerine back into women's make up kits and the relentless creator of new trends like thick eyebrows and matt skin: Pat McGrath is looked upon by the beauty industry as the arbiter of future directions. Her intuitive approach and her re-interpretation of the face are matched by her instinct for people, her gentle touch and vibrant personality.
HOW PAT IS DEFINING BEAUTY
In Pat's world the face becomes the site of exquisite experimentation. Feathers sprout from eye sockets, gold splinters underline eyes and greasepaint tears drizzle gently from perfect eyes. Her editorial work with top photographers like Steven Meisel for Italian and American Vogue continually breaks new ground. She is a regular collaborator with iconic image-makers like Paolo Roversi, Richard Burbridge and Craig McDean on major fashion advertising campaigns such as Prada, Valentino, Versace, Dolce & Gabbana, and YSL. She also dispenses her sought after knowledge in the expert advice pages of Allure and I-D Magazine for which she is Beauty Director. Pat's gift for radical innovation is matched by a talent for conventional beautification. Oprah Winfrey, Madonna, Cameron Diaz and Gwyneth Paltrow are just a few of the celebrities who've sought out her refined touch.
FASHION AS AN OBSESSION
Pat developed a fascination for beauty at a very young age. Born in Northampton, England, she was raised in a family where fashion was an obsession. Her cutting-edge catwalk work clearly traces back to the fashion-inspired foundation of her youth. During the 90's, she spent 10 seasons creating the make up concepts for Prada & Miu Miu. She currently dreams up the catwalk make up for many of the world's most prestigious designers, including YSL, Gucci, Valentino, Giorgio Armani, Yohji Yamamoto, Christian Dior, Dolce & Gabbana, Versace, John Galliano, Louis Vuitton, Stella McCartney, Balenciaga and Viktor & Rolf on the catwalks of Milan, Paris and New York.
GLOBAL COSMETICS CREATIVE DESIGN DIRECTOR FOR MAX FACTOR
Pat's latest venture is a partnership with Max Factor, serving as Global Cosmetics Creative Design Director where she contributes to the creative design and direction of Max Factor colour trend collections as well as the development of new products and technologies.
With her unique experience and talent and her creative insights on trends and cutting edge fashion, Pat McGrath is poised to help paint the future of beauty for Max Factor.
MEET MAX FACTOR'S MODEL
Renowned for her distinctive runway walk, the face on the front cover of top international fashion magazines and star of leading advertising campaigns, Carmen Kass is one of today's leading supermodels.
Having grown up in the Estonian city of Paide, at fourteen Carmen Kass was 'discovered' in a supermarket by an Italian modelling scout who suggested that she fly to Milan where her international modelling career began.
At the age of eighteen Carmen moved to Paris and she was soon seen on the covers of magazines worldwide from Vogue (France) to Elle (Australia) to Vogue (US).
HOT PROPERTY
It was at this time that Carmen started modelling for top international fashion designers including Alberta Ferretti, Anna Sui, Bill Blass, Christian Dior, DKNY, Dolce & Gabbana, Gucci, Michael Kors, Moschino, Prada, Oscar de la Renta, Ralph Lauren, Tommy Hilfiger, Louis Vuitton and Valentino. She was a spokesperson for Sephora, one of the world's leading cosmetic retailers and for the Christian Dior perfume J'Adore.
In 2000, Carmen was awarded the prestigious title of 'Model of the Year' by Vogue at the 2000 VH1/Vogue Fashion Awards.
In the last two years Carmen's campaigns have included Dsquared, Chloe, Versace, Salvatore Ferragamo and Michael Kors. Most recently, Carmen was see on the catwalks of Versace, Pucci, Alberto Ferretti, Marni, Salvatore Ferragamo and Moschino as well as in Gap's Spring/Summer campaign.
A MODEL PARTNERSHIP
Now, Carmen Kass is the 'face' of Max Factor's new advertising campaign. Her versatility allows her to represent Max Factor products from foundations to lipsticks to new mascaras. Carmen Kass's advertising campaigns for Max Factor will be also seen on TV, in print, and in-store.
Back to the Future represents today's woman as machine. With sharp tailoring and modern fabrics, her natural curves are both emphasized and roboticized. Her scraped back hair and golden face make her appear almost doll-like. However, shes regarded as a super sleek, sexy and intelligent being who at the same time is vulnerable and under pressure.
The Make-up Look: Metallic Moments
Metallic gold and silver eye shadows, creams and theatrical paints are used to bring light to the face, making it seem more robotic-like, yet at the same time, more natural. It's a step towards total perfection. Shadows and creams are usually smudged on top of the lid or loosely around the eye, to contrast with the sharp, clean lines of the futuristic fashion. Gold powder or pencils are applied to the cupid's bow on the lip to add further depth and shine to the face. In some cases, shimmery gold body cream is also applied to bare arms and legs, to create a plastic doll-like appearance. Like the intricately tailored fashion of Back to the Future, metallic make-up serves to create an overall look that screams luxury, wealth, health and physical perfection.
How to get the look:
Pat McGrath says, "This look is really about being closer to nature; it's about mimicking real, flawless skin. One way to achieve the futuristic effect is to apply silver or gold eye shadow like Colour Perfection Duo Eyeshadow in Dawning Gold generously around the eyes, then dab or dust off with a cotton bud. This gives a smudgy, post-night out appearance. Then, take the cotton bud and 'paint' the remaining powder/cream left on it into the corner of the eye or along/under the bottom lid. For a really dramatic look, use glitter eye pencils around the eye lid, or dust with very fine glitter dust. Finish with thick black mascara like Masterpiece Max for fluttery, feminine lashes. Then dot gold cream shadow on top of the delicate angular lines of the cupid's bow and Lipfinity in Glazed on the lip for added shine and definition."