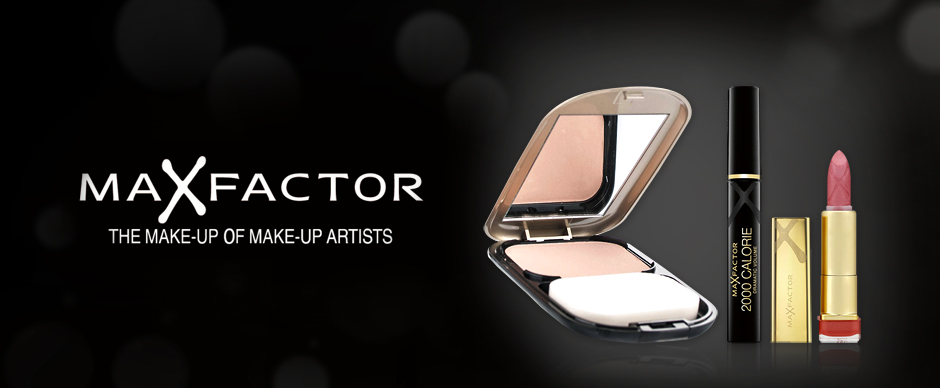 Max Factor is a highly innovative Brand in the cosmetic market and this is proven by the number of patents it holds and the world-wide success of the Brand.
Max Factor products contain innovative technologies that are proven to deliver dramatic look transformations.
Max Factor does not manufacture products for Retailer Brands and Private Labels. About Max Factor
Max Factor is known as the make-up of make-up artists. Mr Max Factor himself was responsible for countless cosmetic innovations from the first full-face foundation to false eyelashes and defined the 'look' for generations. The glamorous looks Max Factor created for Hollywood screen goddesses defined the concept of beauty in the 20th Century and were copied by women all over the world.
During his Hollywood heyday, he created some of the most influential film star looks, including Rosebud Lips and the Cupids Bow lipstick. Not only was Max Factor the creator of cosmetic products, he developed numerous make-up techniques both for movie special effects and beauty looks. This expertise in original make-up techniques for the world of beauty evolved and developed throughout the years. The principle of instilling product knowledge and application techniques to beauty consultants continues today.