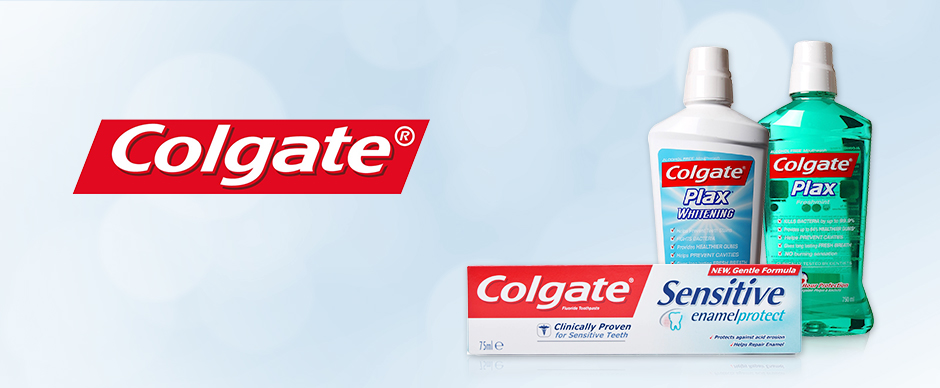 Which Colgate product is right for you?
You may find yourself looking for the right toothpaste and not knowing where to begin! Colgate's oral care range includes something for everyone because it has every oral need covered including teeth whitening, fresher breath, cavity protection and enamel strength. Being able to pick the right product is why dentist visits are essential, as they will be able to pinpoint which area you need to be focusing on in your oral hygiene routine.
Whitening:
If your teeth have suffered some discolouration recently, then you may be looking for a whitening product, particularly if you smoke or drink a lot of black coffee, red wine or fizzy drinks. Thankfully, Colgate have a wide choice of whitening products including the Colgate Optic White collection that takes teeth whitening to the next level by removing surface stains, preventing new stains from forming and keeping your teeth beautifully white and dazzling.
Gum defence:
Gum defence products will help to keep your gums healthy and strong. If your gums have become quite sore or bleed when you brush, then you may be experiencing the first signs of gingivitis (gum disease). If left untreated, it can develop and worsen, so you may be looking for something like Colgate Total Advanced Gum Defence to prevent the symptoms and keep your gums healthy and strong to prevent further gum problems.
Enamel strength:
Enamel is the outer layer of the tooth that covers and protects the tooth and plays a large role in preventing decay. Plaque bacteria can weaken the enamel and once it is lost it cannot be restored, which is why it is so important to do all you can to prevent the enamel from eroding. Use an enamel care specific product like Colgate Total Enamel Strength to keep your teeth strong and prevent the enamel from weakening.
Sensitive relief:
You may find that some foods and drinks that are particularly hot, cold or sweet can trigger pain in the tooth, which is also known as sensitivity. A reaction in the nerve endings triggers a short, sharp pain whenever your teeth come into contact with these foods or drinks. If you experience sensitivity, then take a look at the Colgate Sensitive Pro-Relief range for instant relief and long-lasting protection.
Fresh breath:
Different people experience different levels of bad breath at some point in their life, but thankfully Colgate has things covered for you. The Colgate Max Fresh range is the freshest oral care yet to ensure your breath is kept cool and minty all day long. Colgate has introduced the very first toothpaste with cooling crystals that don't mask the smell, but neutralise odour-causing bacteria instead to take breath freshness to the next level.