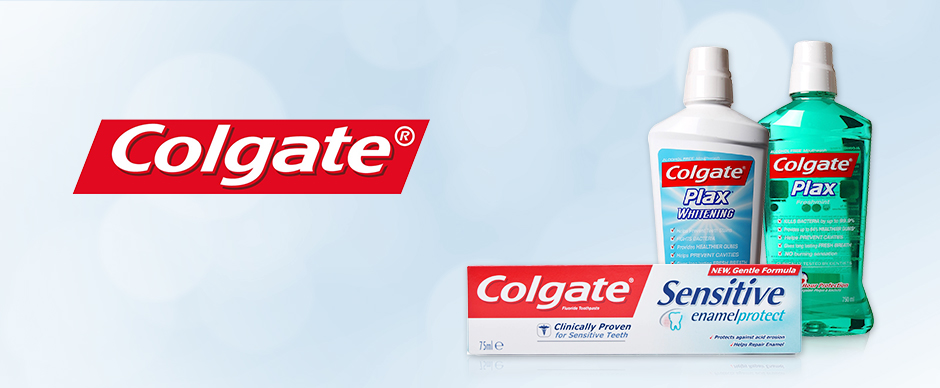 Top tips for excellent oral hygiene
Good oral hygiene is imperative to your overall wellbeing and will result in healthy teeth and gums and fresh breath. Colgate has all the resources that you need to ensure that your teeth and gums are in optimum health including toothbrushes, toothpastes, mouthwash and floss so that your teeth are sparkling clean and your breath is minty fresh. Here are some simple tips you can follow day-to-day to keep on top of a healthy mouth.
Brushing twice a day:
This may seem like an obvious point, but brushing thoroughly morning and night is imperative for clean and healthy teeth and gums. Brushing will clean away food debris, bacteria and plaque that accumulate on and around the teeth. If they are not brushed away, they can build-up and lead to cavities, decay and gum disease.
Pick the right brush:
Picking the best toothbrush for your mouth is imperative. It needs to be the right size and have the right bristles for your teeth. The bristles should be sturdy enough to remove plaque but not too tough to cause damage. Therefore, it is recommended to go for a soft bristle to ensure thorough cleaning without damaging the teeth or gums.
Floss & mouthwash daily:
A lot of people tend to skip flossing and mouthwash. They're both important steps in your oral routine as they reach the places that your toothbrush does not. While flossing will eliminate debris deep between the teeth, mouthwash can help to remove plaque and strengthen tooth enamel to keep your teeth nice and strong. Mouthwash will also keep your gums healthy to prevent gum disease.
Regular dentist visits:
A lot of people tend to forget about going to the dentist when they reach a certain age, but it is incredibly important for keeping up good oral health. Dentists will be able to spot small problems so you can prevent them from becoming serious and they can advise which products you need to be using. Regular professional cleaning will also keep your teeth in excellent condition.
Look for fluoride:
Always pick toothpastes and mouthwashes with added fluoride! Thankfully Colgate makes this incredibly easy by adding fluoride into their products so you know you're getting the best oral care. Fluoride is a natural mineral that is found in both water and the earth's crust and it is essential for preventing cavities and decay as it hardens tooth enamel.
Avoid staining:
Certain foods and drinks are likely to stain your teeth and lead to discolouration. Drinks like black coffee, red wine and fizzy are top causes of teeth staining, while sugar-filled foods like sweets will also have a similar effect. Drink through a straw to ensure the liquid goes straight past the tooth surface and brush your teeth or rinse your mouth with water after eating certain foods to reduce the chance of staining.