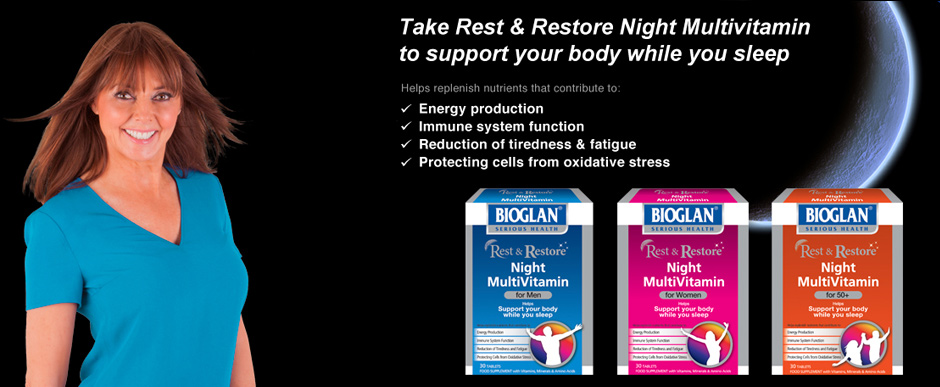 Boost your bone and joint health with Glucosamine Plus
Bioglan provides you with Glucosamine Plus which helps repair the bones and joints after it has suffered from mobility and stiffness. If you've been suffering with joint and bone problems then this product is for you. For better understanding of how Glucosamine will help improve your bone and joint health, read on.
What is Glucosamine?
Glucosamine sulphate is a naturally occurring chemical in the human body. Glucosamine is also found in the fluid surrounding the joints. Dietary supplements usually get their source of glucosamine from the shells of shellfish but it may also be made synthetically in a laboratory.
Bioglan Glucosamine Plus gives you 1500 mg of glucosamine hydrochloride that is supported by Chondroitin and MSM. Glucosamine is a naturally occurring amino sugar that is found in cartilage in the body. Chondroitin sulphate is an important component of healthy cartilage, and MSM is an organic sulphur compound. These three ingredients work together to replenish glucosamine levels in the body and strengthen cartilage and connective tissue.
Why do I need Glucosamine?
As our bodies age the ability to produce and store key nutrients reduces. Glucosamine Plus helps provide the body with glucosamine sulphate that will strengthen the bones and cartilage and increase your joint's performance. Glucosamine is also used for treating the most common type of arthritis, osteoarthritis. It has been effective in treating osteoarthritis of the knee, hip, and spine.
When taken long-term, Glucosamine Plus is known to slow the breakdown of joints in people with osteoarthritis. If you already have osteoarthritis glucosamine will prevent it from getting worse. Certain studies even suggest that those who take glucosamine sulphate supplements are less likely to need a total knee replacement.
Glucosamine is also helpful in:
healing sports injuries
treating chronic back pain
venous insufficiency
preventing and treating allergies
asthma treatment
reducing stiffness of joints
reducing swelling of joints
reducing osteoarthritis pain