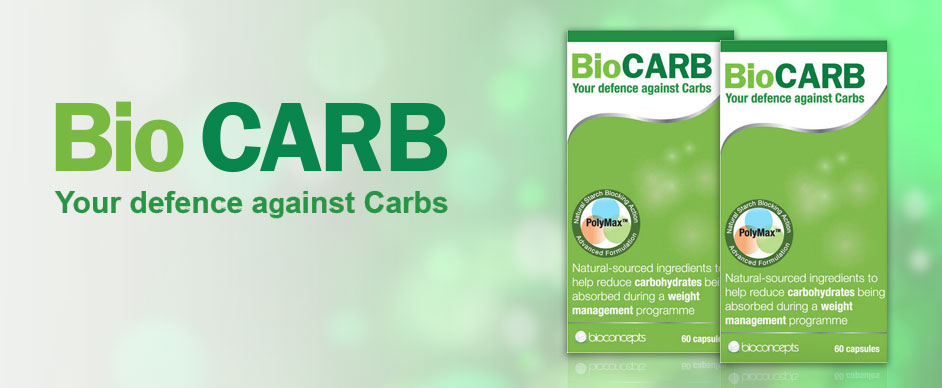 New BioCARB is a weight management supplement which has been shown to block the amount of starchy carbohydrates metabolised by the body, and therefore reduce the amount of calories being absorbed from staples of the British diet such as white bread, pasta and potatoes.
BioCARB contains the innovative new complex called Polymax. Polymax works to prevent carbohydrate digestion, and when this happens, fewer carbohydrates are digested and broken down into glucose to be absorbed within the body. These undigested carbohydrates are then instead excreted in the stool.
Carbohydrates provide an essential source of energy to our bodies. But over indulging on any foods, especially starchy carbohydrates such as bread, potatoes and pasta can be a major cause of weight gain.
A diet rich in carbohydrates can disrupt the balance of the body's blood sugar level, which results in changes in energy and mood. BioCARB can also help even out these energy spikes and slumps, which in turn will boost your willpower to succeed.