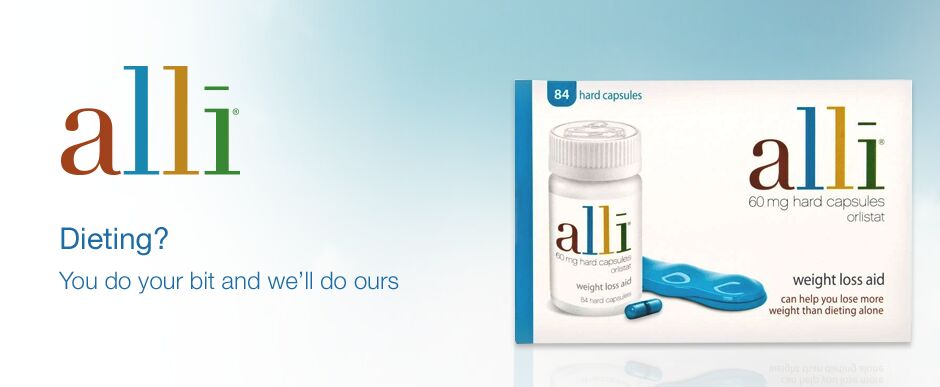 Top exercise tips with Alli
Keep it regular:
Exercising regularly is key in any weight loss programme and it doesn't mean going to the gym every now and then. You need to be determined and motivated to get your body into a routine of exercising often. Exercise will encourage your body to burn fat stores more often and will therefore increase your metabolic rate. A higher metabolic rate will not only help you to lose weight and improve your fitness, but will also help you to maintain your weight loss.
Exercise per calorie:
Know how many calories your exercise can burn off and know how much exercise you will need to do to burn off certain foods. It's important to remember that you need to burn more calories than you consume, so knowing roughly how much you need to exercise every day will make targets easier to make and stick to. That's why it's important to really understand your food and how it relates to exercising.
Exercise without the gym:
You don't have to sign up to the gym to get some decent exercise. There are simple things that you can do around the house and in your day-to-day life that will help to boost the amount of exercise you do in a day. Taking stairs as often as you can or walking up escalators, walking around your house while on the phone, washing the car and cleaning the house are all great ways to burn fat without really thinking about it or having to go to the gym. You can also consider taking a regular run or walking whenever you would usually take the bus - after all every small change will make a huge difference.
Mix it up:
Always keep your exercise varied in terms of activities as well as intensity. If you work too hard all the time, it can lead to shorter workouts and a less effective exercise plan. However, working out at different intensities can give you more flexibility and allow you to work out for longer. Make sure to include a range of activities that work on different parts of the body - exercise won't work if you only focus on one area. Pay attention to your core, your legs and your arms in different ways to keep it varied and it will make a big difference.