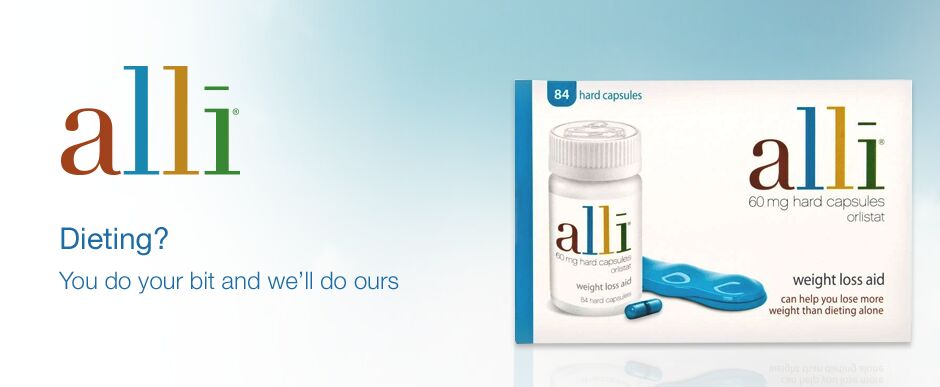 How to take alli Capsules?
Once you've calculated your BMI over 28 and decided that alli Slimming Capsules are the best slimming aid for you, then it's time for you need to take care with your preparation and understand how to take them.
alli is incredibly easy to incorporate into your new, healthy lifestyle as long as you're putting in the hard work too!
3 Alli Capsules should be taken every day at mealtimes just before, during or up to 1 hour after eating. This is so they can get to the digestive system and help the body to prevent the fat in the food you eat from being absorbed.
Take one Alli Capsule with water and swallow whole.
Alli Chewable Tablets should be chewed and swallowed and do not require water.
Do not take more than 3 Alli Capsules per day.
It is important to only take Alli if your meal contains fat. If your meal does not contain any fat, then do not take your Alli Capsule. You should also skip taking your Alli Capsule if you miss any meals.
Try to take a multivitamin every night to ensure adequate absorption of vitamins - especially vitamins A, D, E and K.