Shop by Brand
Browse by Category
Skincare
Refine by Brand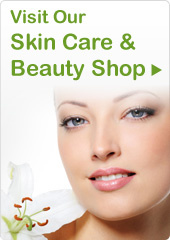 Why Chemist Direct
UK's Number 1

Online Pharmacy

FREE

Fast Delivery

Express

Delivery

Confidential

& Discreet

Regulated

& Approved Pharmacy

Secure

Shopping

Run by

UK Pharmacists

Genuine UK

Sourced Medication

UK Based

Call Centre
Skincare
Our Skincare Favourites
Featured Skincare Products
Take great care of your skin with Chemist Direct
Looking after your skin may seem like a chore, but moisturised, healthy looking skin can make you look and feel more youthful. Whether you are looking for anti-ageing skincare, facial care or body moisturisers then Chemist Direct have what you need.
Need skin care products
Help stop time in its tracks and keep your skin looking ageless 'effortlessly' with affordable skincare ranges at Chemist Direct including E45, Palmer's, Aveeno, Vichy, plus many more. Continue to browse our skincare section for unbelievable deals.
Get your skin care products right here at Chemist Direct