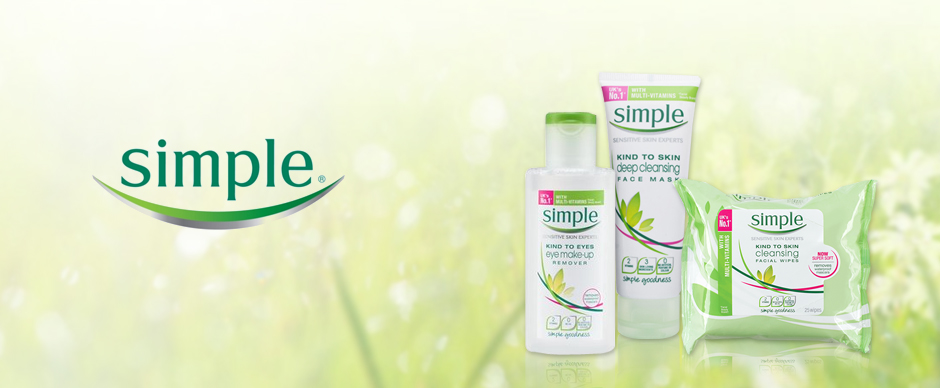 Is your skin care simple?
We all know it can be incredibly easy to end up with a bathroom cabinet that is stocked full of products - most of which we haven't even looked at for months. But keeping your skin care collection simple is the best way to ensure you stick to a good routine. Keep your products organised relating to how often you use them, regularly throw out products you aren't using and find the perfect range of products to keep your regime even simpler. But going through your cabinet, what products do we actually need and why?!
Makeup remover- this item definitely needs to be a consistent item in your cupboard as either remover wipes, pads or creams need to be used every day that you wear makeup, which could be every day. Sleeping with makeup on is a big no-no so all makeup needs to be taken off before bed. Simple makeup removers are all delicate enough for removing makeup from both the face and they eyes.
Cleanser - cleansers are a daily skin care essential as they remove the dirt, oil and makeup that have accumulated on your skin throughout the day. All of these things can sit on our skin and clog our pores so it is important to clean the skin in order to avoid excess shine or blemishes.
Toners - after cleansing, toner should be your next step. They work by soothing the skin and tightening the pores to leave skin feeling soft, smooth and ready for moisturiser.
Moisturiser - another item that we need every day is moisturiser, as this one product will help to boost skin hydration levels, protect the skin from sun rays, reduce the appearance of visible skin ageing and keep the skin in generally excellent condition.
Scrubs - these can be used every now and then to brighten the skin and bring out your natural glow. They work by removing dead skin cells, but don't need to be used on sensitive skin every day.
Face wipes - these are perfect for conveniently keeping your skin fresh. Some days you may not have the time to cleanse thoroughly, which is why face wipes are ideal. They can also be used to remove makeup and leave your skin refreshed and clear.