Maximise your chances of quitting for good with NICORETTE® dual support
Research suggests that you are almost three times more likely to quit using two Nicotine Replacement Therapy products at the same time vs willpower alone.
NICORETTE® dual support involves using one of our Invisi Patch™ products to provide all day craving control, plus an additional NICORETTE® product, such as Gum, QuickMist or Lozenge to control those intense cravings whenever they strike.
Take a look at the options below to help you choose the right combination for you: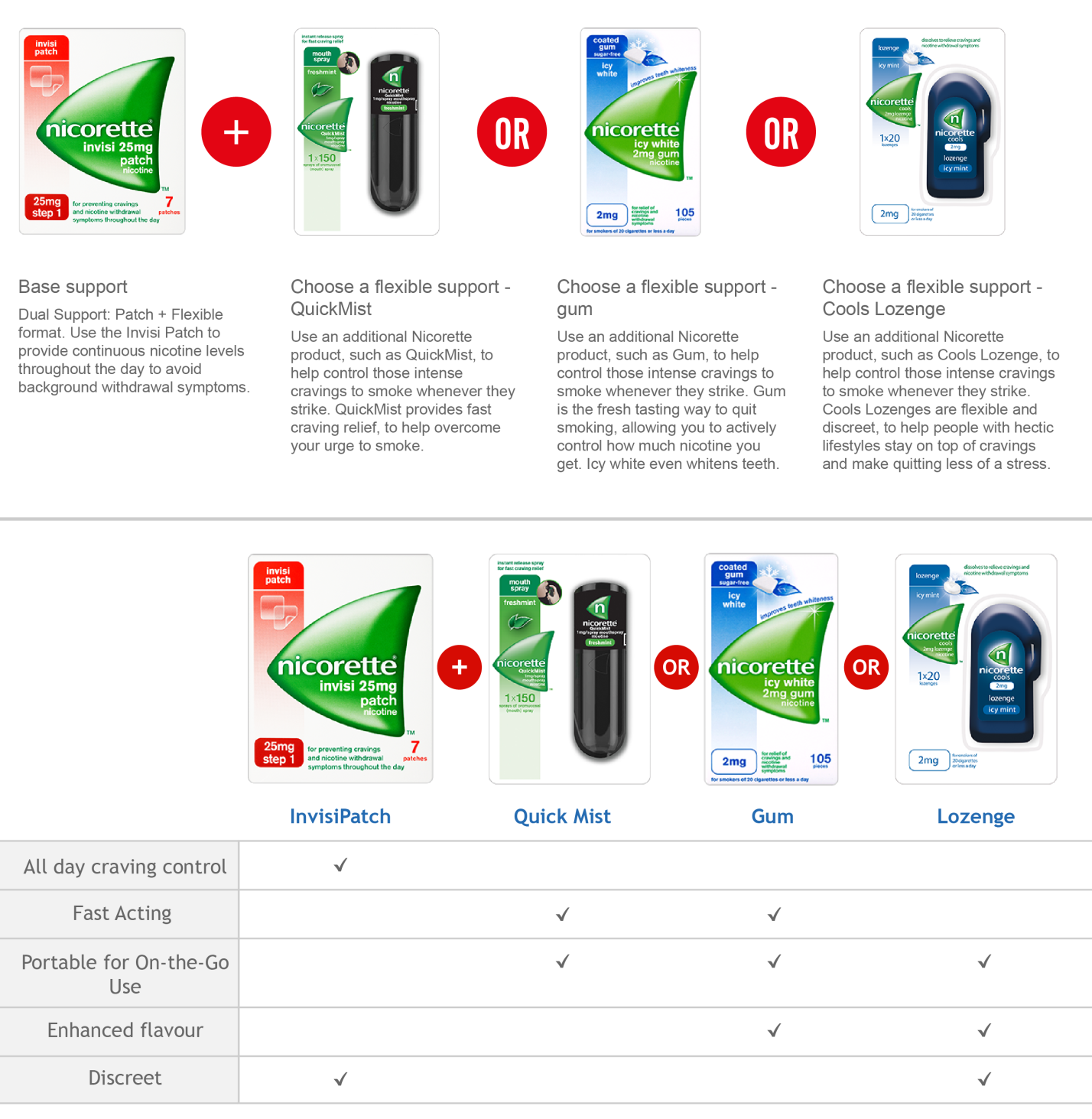 Nicorette contains nicotine. Stop smoking aid. Requires willpower. Always read the label.