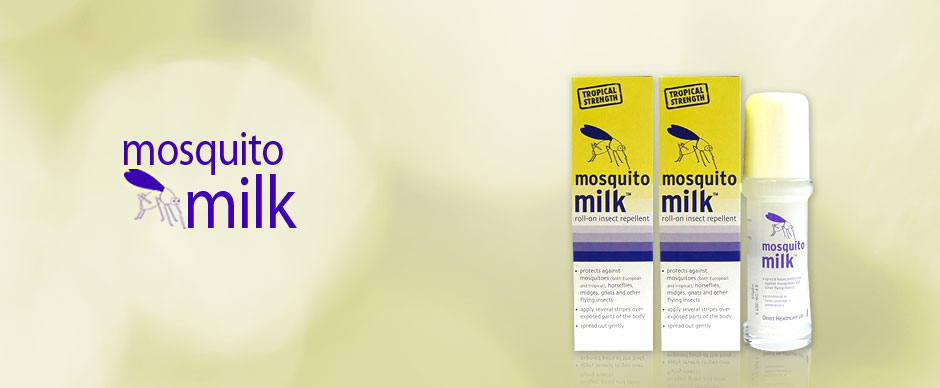 What is Mosquito Milk?
Mosquito Milk is a highly effective mosquito repellent. Mosquito Milk also repels tropical mosquitos that may carry malaria, the West Nile virus, dengue fever, or yellow fever.
How Does Mosquito Milk Work?
Mosquito milk contains plant oil extracts like Geranium, which is known to repel insects. These extracts are then combined with DEET, which is the most common active ingredient in insect repellents.
Does Mosquito Milk Contain DEET?
Mosquito Milk is made with 20% DEET (diethyl toluamide). This makes it ideal for tropical use. For more information on DEET, check out our DEET FAQ.
Does Mosquito Milk have a bad chemical smell?
Not at all! Mosquito Milk is different from other insect repellents because of its pleasant smell. Because it is infused with the geranium plant extract oil, its scent is fresh and light and is not affected by perspiration. Some repellents, especially sprays, smell extremely chemically and can trigger some asthmatic reactions; however Mosquito Milk leaves a delicate scent.
How to Use Mosquito Milk?
Mosquito Milk comes in a roll-on bottle. To use, several stripes should be applied over the exposed parts of the body. Total coverage isn't needed. Once applied, it offers protection for up to 7 hours.
Can Children Use Mosquito Milk Repellent?
Mosquito Milk shouldn't be used on children under 13 years old.
Does Mosquito Milk work?
If over 160 5-star reviews are anything to go by, then yes!