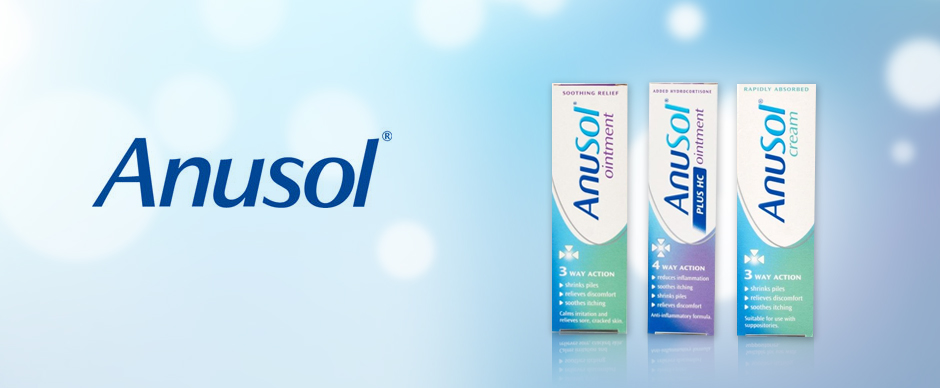 Always read the instructions and ingredients on the product packaging before you use it.
Wash your hand thoroughly before using, and after applying, this medicine.
Anusol creams, ointments, and suppositories should only be used after the bowels have been emptied. The area around the anus should be thoroughly washed and dried before using the product.
Anusol cream and ointment can be used both internally and externally for the anal area. For application into the anus, a nozzle is provided with the cream/ointment and should be screwed onto the tube before use. The nozzle should then be gently inserted into the rectum and a small amount of cream/ointment squeezed out. The nozzle should be withdrawn slowly.
Clean the nozzle thoroughly after each use.
Anusol suppositories are to be inserted into the rectum only.
Anusol preparations should be used in the morning, at night, and after each bowel movement.
This medicine should not be used for children or adolescents under 18 years old. People with allergic reactions to propylene glycol, E218 or E216 should not use Anusol cream. Do not use Anusol products if you are allergic to any ingredients used.
Please inform your doctor, before using the product, if you have experienced any allergy during past experiences of any Anusol product. If you feel you have an allergic reaction, stop using the medicine and inform your doctor, pharmacist, or healthcare specialist immediately.