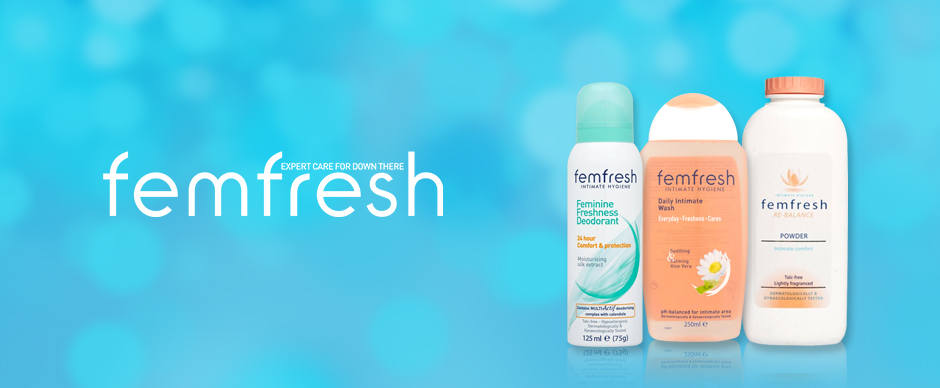 What Does Femfresh Do?
Studies have shown that using soaps, deodorants, and creams on the vagina can cause irritation and upset the pH balance. Most individuals are satisfied with using simple non-soap bath products and don't have any problem with irritation. They are able to stay fresh and clean all day.
However, for others, it may be more difficult either because of a vaginal condition or simply because you have extremely sensitive skin.
For this reason, we suggest you use Femfresh products because they have been specially developed to cleanse and refresh without causing any irritation whatsoever.
Here are other benefits of Femfresh products:
Created by intimate skin experts
Is made of a unique pH-balanced formula that cares for delicate skin
Dermatologically tested
Recommended by Gynaecologists
99% of women who use it agree that it improves discomfort and vaginal itching
Washes, wipes, and sprays from Femfresh are trusted by millions of women all over the world
Helps you feel fresher for longer, especially during the warmer summer months
Suitable for everyday use
Deodorising washes by Femfresh can also be used as a regular shower gel
Perfume used has been specifically developed for use in intimate areas. This perfume complies with EU cosmetic legislation and has been clinically tested and monitored by gynaecologists and dermatologists
All ingredients used to comply with EU cosmetic legislation