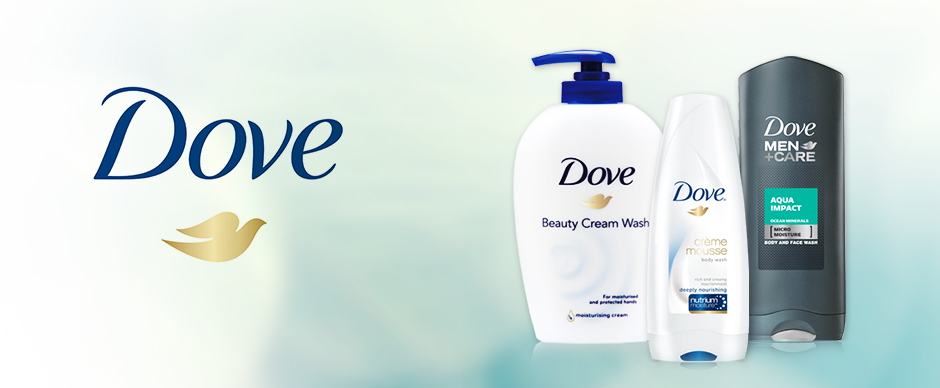 The science behind Dove secrets
Dove has your daily beauty routine completely covered; from your shower to your skin care regime Dove is here to reveal your true beauty from top to toe. Indulge your skin and your senses with their skin care and hair care collections that will leave you feeling beautiful all day, every day. Each Dove collection has a secret, but we're here to tell you everything you need to know about what makes Dove different to the rest!
Dove Original:
Dove is best known for its original formula Beauty Bar, which has become a true classic in the beauty industry. Dove is completely different to other soaps that contain drying ingredients that strip the skin of its natural moisture and leaves skin feeling dry and tight. The secret behind the Dove Original Beauty Bar is that it contains ¼ moisturising cream alongside mild cleansers that clean the skin and leave it feeling beautifully soft and smooth. You can also find their original formula within their Beauty Cream Wash as well as some of their antiperspirants.
NutriumMoisture:
Dove is here to look after all skin types with their body washes, deodorants and lotions that are all dermatologist recommended to look after normal, dry and sensitive skin types. This is because Dove works differently and their skin care products contain only the gentlest cleansers that take care of your skin. Their secret is NutriumMoisture Technology that absorbs fully and hydrates and moisturises deep down in the skin. Dove therefore provides gentle cleansing with a touch of luxury thanks to its superior nourishment and care. They have even used this technology to develop their Dove Winter Care range that takes care of skin when it is at its driest, so that you can enjoy beautiful skin all year round.
Oxygen Moistutre:
Dove not only provides you with premium skin care, but also allows you to give your hair nothing but the best no matter what your hair care needs are. Their new Oxygen Moisture collection is specially formulated for hair that needs a bit of a boost and may be particularly fine and flat. The range includes shampoo, conditioner, leave in foam and root lift spray and are all infused with new Oxyfusion Technology that will provide you with 95% more volume. The oxygen-fused conditioning ingredients rapidly disperse on your hair to not only provide lightweight cleansing and moisturising, but gives bounce and natural volume, breathing life into your hair.
Pure Care Dry Oil:
For hair that is dry and dull, Dove have created the Pure Care Dry Oil range that cleanses with a thick and creamy lather for sublime silkiness. As part of Dove's Advanced Hair Series, Pure Care Dry Oil features shampoo, conditioner and a nourishing treatment oil that leaves hair beautifully soft and silky without being greasy or weighed down. The secret is the infusion of delicate African Macadamia Oil that leaves a sublime silk finish.