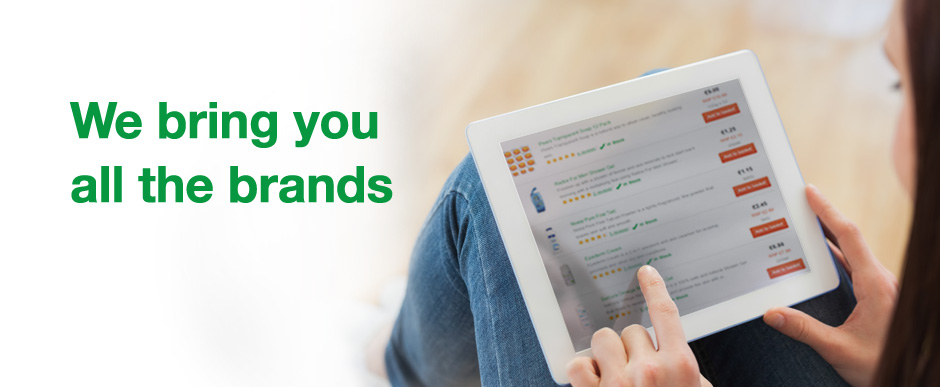 We have had some fantastic success stories from people who have used our products and achieved superb results. Read on for inspiration from celebrities and real life people alike
Celebrity case studies
Gemma Bissix, Actress & Celebrity (Clare Bates in EastEnders, Clare Devine in Hollyoaks, Two British Soap Awards & Dancing on Ice 2009)
Identifying the reason for my weight gain
I was practicing vigorous dance routines for Christmas pantomimes, but when the season finished my belly ballooned by two inches! All the mayonnaise, cheese and chips I was eating from the canteen had stuck straight to my stomach and turned it into a bloated pot belly.
When I saw a photo my mum took of me sunbathing in June 2010, I was horrified! I refused to buy a bikini two sizes bigger than normal and decided to focus on getting my slim figure and curves back. I refuse to adopt the usual celeb fad diet and gruelling exercise regimes, so I decided I would lose the weight by making small and healthy lifestyle changes.
Making positive changes
At just 15 I developed an allergy to cocoa as a result of an unhealthy addiction to chocolate and as a result I now suffer with huge sugar cravings which are hard to satisfy. I love chips, mayonnaise and ready-made sandwiches which are a tempting lunchtime fix because of my demanding schedule.
Just like many women, my weight fluctuates and my busy career makes it difficult to manage my diet. To regain my figure I've only had to make small lifestyle changes, which includes a manageable gym schedule and taking BIObind, a natural weight loss supplement.
Why BIObind has worked for me
I hate the idea of being a slave to the scales or the gym, so I promised myself I would only weigh myself once a week and aim to visit the gym three times a week, one more session than I was currently doing.
I'm a big believer in real women, with real curves and real lives. So, my regime has to work around me. Life can be unpredictable and I need my gym routine and diet to be flexible! And if one week I slip up, I won't beat myself up over it.
I refuse to compromise on high fat food such as mayonnaise as I can't stand the lighter versions so when I'm particularly busy and I can't make it to the gym, I use BIObind, a natural fat binder, to keep my weight in check. It means I don't have to deny myself and my diet works around me.
Achieving weight loss success
One of my slimming secrets has to be Tupperware! I have become a master of it and prepare myself fruit and yogurt in advance of a busy day to avoid 'grab and go' fatty foods such as toast and crisps.
I'm now more body confident than ever and visit the gym twice a week. I use BIObind for those inevitable 'chips and mayonnaise' slip-up moments. BIObind gives me the freedom to treat myself every now and again without it having such a big impact on my waistline.
Real life case studies
Catherine Sleeman, Kenilworth, Warwickshire, Designer, Age 27
Since a teenager I have struggled with my weight and I was never able to lose a substantial amount and keep it off for good. After years of not being able to wear the kind of clothes I always wanted, I decided to take action. I tried dieting, eating healthy foods and eating less, but temptation always got the better of me.
Finally, I joined Weight Watchers. This helped me lose a stone and it introduced me to the joy of exercise. From 'boxercise' to my new addiction for yoga, I started to exercise much more frequently than before. But, after a while I found that my appetite for calorie dense starchy carbs and general energy needs increased.
It was at this point that I was introduced to a new natural weight loss product called BIOcarb, which blocks some of the calories from starchy carbohydrates like potatoes and pasta being absorbed. I am now able to sensibly fuel up on carbs and keep my energy levels going, whilst not having to worry too much about weight gain.
This has been a lengthy process but I finally feel comfortable with my weight I don't even worry about it anymore. It is an amazing feeling, especially when I look back at the old photos. I can't believe I didn't do anything about it sooner! I feel much more confident and I can finally buy all the clothes I always wanted.
Emma Berkowitz, Worthing, System Analyst, Age 40
I am a married mother of two and juggle working as a system analyst and running a busy household. My weight has always yo-yo'd and it wasn't until last summer that I decided I'd had enough of being unhappy with my weight. I was on holiday in Turkey with my family and whilst we were there my niece took a photo of me in my bikini which I really disliked. It really upset me that I had put on so much weight. I was getting married in Jamaica in October and seeing myself in that photo gave me the right kind of motivation.
As soon as I arrived back in the UK I started eating healthily and exercising regularly. I have always been a keen runner and I soon rediscovered this passion.
I have to admit I have a bit of a sweet tooth and having two boys in the house means it's easy to find biscuits and chocolate if I want them. So a friend suggested I try BIObind, a new product made from cactus extract that can help reduce the amount of dietary fat my body absorbs.
This really helped manage my diet more effectively and I didn't have to feel guilty if I ever slipped up. It was amazing how it helped and I started losing weight.
My main motivation during this time was that I bought a beautiful new dress for myself (the one I'm wearing in the photo) in the size I wanted to be. Every week I would try it on and it was great how I could see the results week by week.
I got married in October at my goal weight, it was a beautiful day and one I will never forget. Thanks to BIObind whenever I look at the photographs from the day and my honeymoon, I feel really happy with my new figure.
BioCARB
"I have been taking BioCARB for 3 months now and I have lost 24lbs!!! I have been able to incorporate it well with exercise and lose weight almost naturally." Rachel Watkins
"I am 32, with a BMI of 26 and have tried so many slimming supplements with not one of them working for me as well as Biocarb. Biocarb has enabled me to lose weight effectively. I am 110% confident that Biocarb will enable me to achieve my weight loss goals." Katie James
"Slimming supplements never seem to work and yet I have had nothing but results since I started using Biocarb. I am so happy, feel better in myself, and weight loss has made me feel that exercise is easier to do. I can feel my new life beginning and I cannot wait." Danielle Weeks