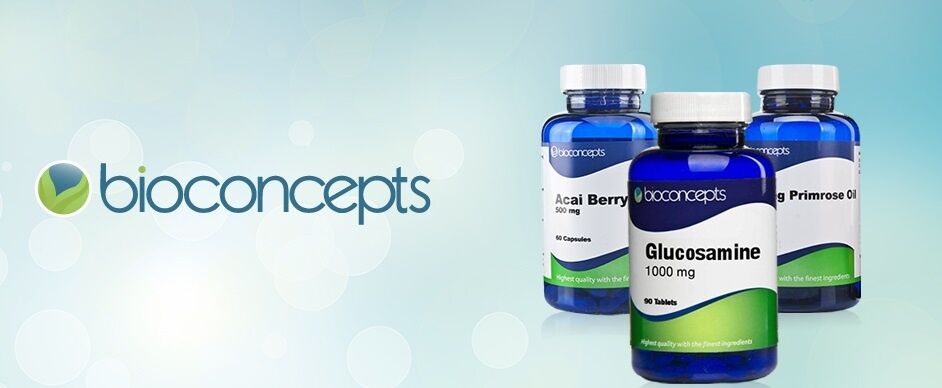 Bioconcepts pride ourselves in looking after the customer from the moment you place your order to the day it arrives at your door. But it doesn't just stop there, we are always happy to help with any advice you may need regarding a product, recommendations or help on health conditions. Don't just take our word for it, here's what our customers think about us.
Elizabeth
" I have been taking Bioconcepts Glucosamine for a couple of months now and I feel it is helping. My joints feel more supple and the inflammation is not longer an issue. "
John
" I wish I had taken Bioconcepts Glucosamine as a preventative measure for my joint inflammation, but now I can only take it to help treat it. If I had begun taking it as a preventative measure, I would not have had to suffer with such severe joint pain in my knees. I can say though, that since using Glucosamine the results have been excellent, especially in cold weather when my joints are worse. "
Jay
"Good products, great prices, easy website to use all your products in one place what else could you need! "
Louise
" I have started to use Bioconepts and have always found the range and quality of products excellent. I recommend them to anyone and everyone "
Gemma
"Great range of products - excellent prices and offers – with rapid delivery. The quality of the products is the highest you will find. They are the only one I trust & would order nowhere else.
Adam
" I've have started buying from Bioconcepts recently and have been very satisfied. I like the fact that there is lots of information available to enable you to evaluate and compare products. As a vegetarian it is especially important to me that with Bioconcepts I can quickly and easily find products that meet my needs - Quality is good and prices are sensible. There are frequent offers and promotions too! "
Julia
"Excellent quality products, all natural ingredients are important to me and Bioconcepts covers all my requests! I have been using their glucosamine and it's the best quality product I have tired. I am now looking at trying their other ranges!"
Nikki
" I was never one for vitamins and supplements but recently got advised by friend of Bioconcepts and now take Bioconcept Cod Liver Oil on a daily basis! They are great prices and with the best quality (as I have been assured by my friend who has been taking vitamins for years now!"