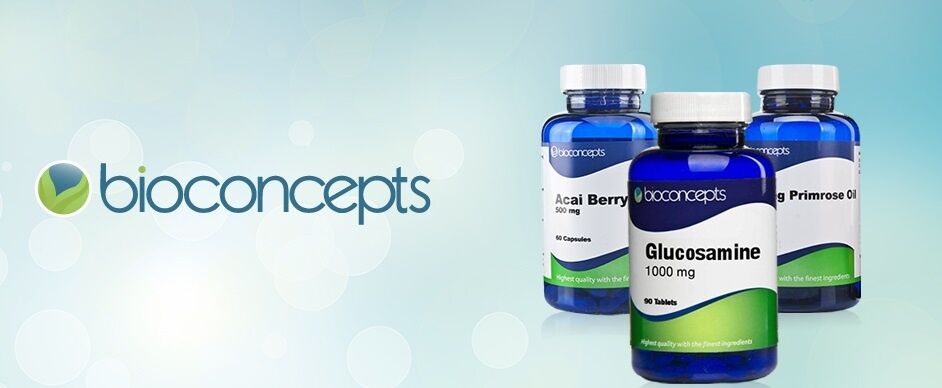 Our mission is to become the UK's leading supplier of vitamins, minerals and health supplements offering pharmaceutical grade vitamins and supplements, at permanently low prices, direct to your door"
Our Values
Bioconcepts was established in 2010 after several years of research and development. Our aim was to offer the finest vitamins and supplements available at prices that we knew customers could afford.
We developed our range of vitamins and health supplements with UK pharmacists & nutritionists. The whole range was manufactured in the UK meeting the strictest of guidelines. This was to ensure that each tablet or capsule we supply is regulated to UK standards.
Our promise to you
We guarantee that every Bioconcepts product is formulated to the highest pharmaceutical standard and produced using only the purest ingredients. Our thorough approach to quality control ensures the products you order contain exactly what the label says. In truth, we are so certain about the sheer quality of our products, that we test them on a regular basis against our competitors.
No compromises
Bioconcepts is devoted to supplying customers with the finest quality, highest value supplements on the market with exceptional customer service. At Bioconcepts, we do not compromise on customer service. Our call centres contain highly trained staff on hand to take your orders and answer any queries you may have.
We only supply our customers with the best!
With our strict quality control systems you can be sure that each and every batch of products you receive from us will be of the highest quality. We insist that the ingredients used are standardised so that the product can guarantee the quality and potency its active source. And because of this, Bioconcepts only supply standardised extracts that are much more concentrated than many supplements existing on the market today.