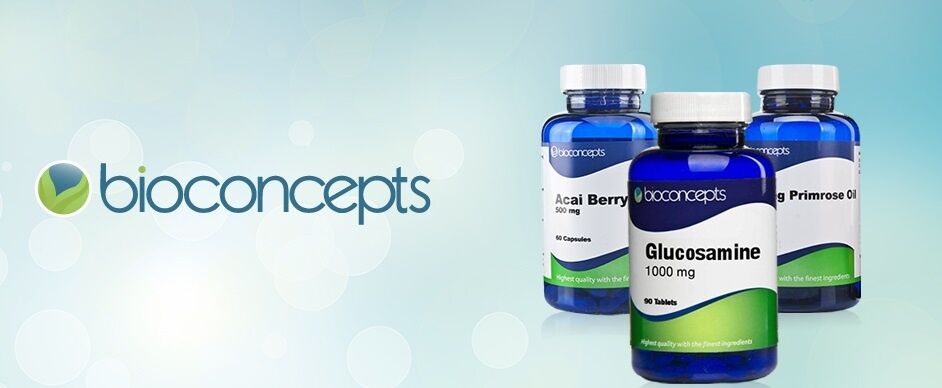 Established in 2010, Bioconcepts is the UK's leading supplier of vitamins, minerals and health supplements. Bioconcepts offer pure, pharmaceutical grade vitamins and supplements, at permanently low prices, direct to your door at no extra charge.
Features & Benefits
Searching for quality assurance on supplements you purchase? No need to look any further. Bioconcepts are extremely dedicated to supplying the most supreme quality supplements by only sourcing unique and authentic raw materials and extracts produced in the UK to GMP and EU standards.
GMP Approved
GMP is a set of strict pharmaceutical regulations, codes, & guidelines that 'guarantee' food supplements are regularly manufactured and monitored to a high standard suitable for use. GMP is regarded highly as it authenticates manufacturing excellence and reveals a manufacturer's ability to produce supplements that meet not only the trade's high standards of quality & safety but also that the label claims are always reliable.
Premium Quality
Bioconcepts only supply standardised extracts that are much more concentrated than many supplements existing on the market today, making the Bioconcepts collection more effective and more beneficial. Other similar products available on the high street only use extracts that are based solely on the powdered whole herb, which do not have a guaranteed potency. Bioconcepts believe only the best should do, and utilise this belief within every single product.
Free From
All Bioconcepts vitamins and supplements are free from gluten, yeast and dairy, making them an incredibly safe choice for those who suffer with intolerances and must follow a restricted diet. As an extra bonus, the range is also free from artificial flavours, colours & preservatives, meaning those who are conscious of the negative side effects of artificial additives can take these supplements with complete peace of mind.
Ethically Sourced
Bioconcepts believe strongly in only using ethically sourced ingredients and products during the manufacturing stage of producing their range. Bioconcepts ensure that the products being sourced are created in safe facilities by workers who are treated well and paid fair wages to work legal hours. Bioconcepts also strive to prevent waste during the production and manufacture of their products which could cause a negative impact on the environment.
Manufactured in the UK
All Bioconcepts products are manufactured within the UK, by a dedicated team who work hard to ensure our products reach you in tip top condition. All our vitamins and supplements have been developed exclusively by UK pharmacists and nutritionists solely for Bioconcepts, and are manufactured in adherence to strict UK-based guidelines, giving you peace of mind that that each tablet or capsule we supply is regulated to safe UK standards.
Money Back Guarantee
Formulated by our expert nutritionists, Bioconcepts vitamins & supplements contain the most superior natural ingredients that we guarantee will fulfil all your nutritional requirements. We are so confident in our products effectiveness, that if you're not entirely satisfied with the results, we will offer you a full hassle free refund within 30 days.
Strict Quality Control
With our strict quality control systems, you can be sure that every product you receive from us will be of the highest standard. We insist that the ingredients used are standardised so that the products offer guaranteed quality and potency each time you use them. In addition to this, all items are manufactured under UK-based nutritionist and pharmacist supervision, and adhere to strict UK recommendations, to ensure all items are 100% safe and effective for consumption.
You can be sure that Bioconcepts supplements have undergone the utmost quality control with technically advanced testing at each stage of the production process. Bioconcepst is a brand you can trust, overseen with Pharmacist supervision and using only 100% safe and regulated ingredients, giving you impeccable peace of mind and fantastic results.
Our promise to you
We guarantee that every Bioconcept product is formulated to the highest pharmaceutical standard and produced using only the purest (ingredients pharmacist approved), within independently inspected and approved premises. Our thorough approach to quality control ensures the products you order contain exactly what the label says. In truth, we are so certain about the sheer quality of our products, that we test them on a regular basis against our competitors. We also offer a full money back guarantee if you are not completely satisfied with the product.
No compromises
At Bioconcepts, we do not compromise on customer service. Our call centres contain highly trained staff on hand to take your orders and answer any queries you may have.
Bioconcepts is devoted to supplying customers with the finest quality, highest value supplements on the market with exceptional customer service.