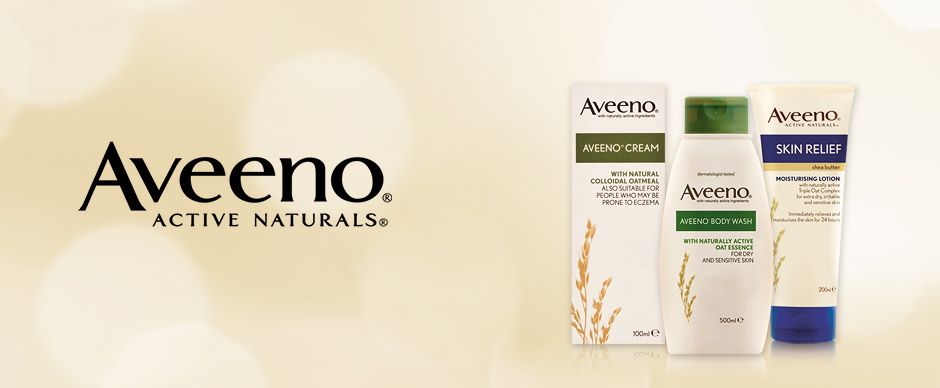 Our skin begins to form very early on when we are still inside the womb, soon after conception. The outermost waterproof protective layer of the skin forms first, followed by the sebaceous glands (oil glands). These glands are not active in early infancy, which may account for that recognisable ' baby smell'. Aveeno Skincare is here to care for such delicate and sensitive skin, with natural ingredients and gentle moisturising properties.
What Causes Dry Skin in Babies?
Some babies may have dry skin as a result of being born after their due date. This is temporary and corrects itself after a few weeks. Although many parents feel that their child had eczema from birth, this condition usually starts at around 2-3 months. Babies may have some cradle cap which is easily treated with benign topical treatments.
The average newborn baby requires very little creams and lotions to maintain their skin.
Caring for your Baby's skin:
As a new parent, you will be bombarded by lots of contradictory, though well-meaning advice. Everybody will have their own opinion. Some parents wash their child every day, others less frequently. As a recommendation, it is safe to wash your baby every day with tepid water. Defining tepid is difficult: it means lukewarm. Your health visitor can give you advice about water temperatures.
Soap is not necessary. Using detergents such as soaps and cleansers may irritate the skin of your baby. There are some mild cleansers specifically formulated for babies and are helpful in cleaning baby after heavy soiling from external or internal sources!
After bathing, pat you baby's skin dry with a cotton towel and dress them. If the skin appears dry, flaky or sore, you may wish to apply a moisturising cream to the affected areas. Gently rub the cream into the skin. A good endpoint should be that the skin appears slightly shiny.
Do's and Don'ts: of Baby Skincare
Do only use gentle products on your baby's skin and try to avoid using harsh soaps.
Do use extra-gentle and free from perfume laundry detergents to wash nappies and baby clothes.
Do frequently change nappies.
Do allow your baby to sometimes go without nappies to allow air to the skin.
Do make sure you gently cleanse your baby's skin and dry carefully before putting on fresh nappies to help prevent skin redness and irritation.
Do report any adverse skin reactions that may occur when new foods are introduced to your paediatrician, as it may be important to remove these foods from your baby's diet for a while.
Do try to use a gentle lotion or cream to protect the skin from wet or soiled nappies.
Do see a GP immediately if your baby has a fever or develops severely inflamed skin as this may be a sign of infection.
Do consider changing the type of nappy you are using.