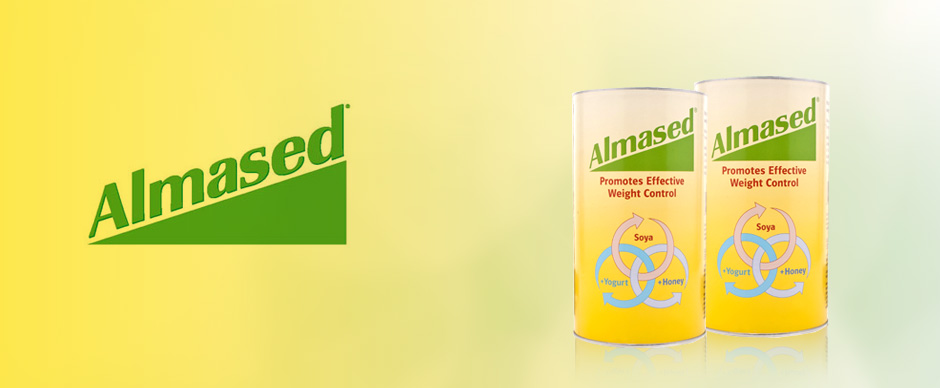 In the world of weight loss and diet foods it can be difficult sometimes to find a product range that will provide your daily nutritional needs, help you lose weight, and make you not feel hungry. Why not try Almased?
What is it?
Almased was first created in 1985 by holistic therapist and noted scientist, Hubertus Trouillé, who used the formula to improve the metabolism of his patients in Germany. It was found enormously effective in helping with weight loss and supporting psychological and physical performance. Today Almased is used much the same way to help individuals maintain a healthy weight while enhancing overall health and wellness at the same time.
Almased powder is made from pure all-natural and non-GMO ingredients like soy protein, honey enzymes, and skim milk yogurt powder. These ingredients work together to in a synergistic way to boost the metabolism.
Almased is gluten-free and does not contain any added sugars, preservatives, or artificial flavours or fillers.
What it does for you:
Research shows that Almased is beneficial for weight loss in overweight and obese individuals and can also be used to support healthier blood levels in individuals with diabetes. It is also known to improve the overall well-being and metabolism of healthy individuals.
It's important to have a healthy metabolism, not only because it helps keep your weight down, but also because it improves your health overall. Most of the time diseases happen because the metabolism is not functioning properly. When you have unhealthy eating habits and are not exercising regularly your salt, sugar, and fat intake become too high.
Unhealthy eating is often the sole cause of a slower metabolism. Industrial production, flavour enhancers, and preservatives contained in today's foods all work to destroy important nutrients, amino acids, and enzymes and because of this many individuals have slow, unhealthy metabolism. When the body burns fewer calories because of a slower metabolism, obesity, a lack of energy, and health complications are often the result.
Almased works to keep your metabolism levels to the optimal level, whether you are trying to lose weight or simply maintain a trimmed physique. Since your metabolism levels do not slow down while using Almased, your weight will not have the usual yo-yo effect that most diets have and you will not regain lose weight once you begin eating regularly again.