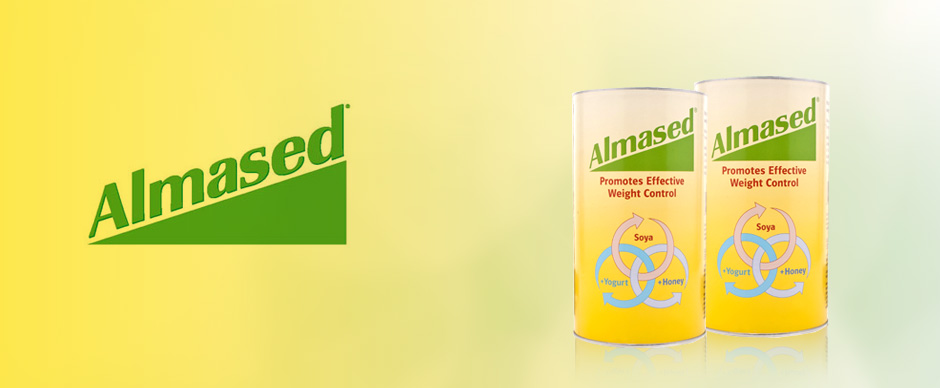 How do I mix Almased powder?
Mix Almased in a 10 to 12 oz of bottled water or filtered water. You can also use 10 or 12 oz of skim milk, almond milk, or soy milk, but for best results mix it with water. Do not mix the powder with hot liquids or water that contains chlorine as there are special enzymes that burn body fat which will be destroyed.
After mixing the powder with water, add 1 or 2 teaspoons of olive, flaxseed, walnut, or canola oil to ensure the shake has a good supply of essential fatty acids. You can also flavour your shake with cinnamon, ground flaxseed, vanilla or almond extract, or even unsweetened cocoa. The shake should then be consumed immediately.
How much Almased do I need?
The usual serving size of Almased powder is 8 level tablespoons and 10 to 12 ounces of cold liquids.
Can I mix the powder in my hot coffee or tea?
Almased should not be mixed with hot liquids because extreme temperatures can cause the proteins to lose their solubility, digestibility, and bioavailability. Enzymes are also destroyed by extreme temperatures.
Can I mix the powder with fruit juice?
You can add ¼ of fruit juice with ¾ water, but do remember that fruit juice contains sugar even it is 100% natural fruit juice. For some it is harder to lose weight when there is more sugar in their diet. If you are having a hard time losing weight, avoid mixing Almased with fruit juice.
Should I mix Almased with regular tap water?
Regular tap water often contains traces of chlorine which destroys enzymes in Almased and decreases the effectiveness of the product. It's better to use bottled or filtered water. You can try flavouring the water with a bit of lemon, orange, or cucumber slices if you want to change the taste.
What does the powder taste like?
Almased contains no artificial flavours, sugars, or preservatives. Depending on what it is mixed with it will have a different flavour. To give it more variety and taste you may add vanilla or almond extract, unsweetened cocoa, or fruit.
Does it keep or long after it's been mixed?
Active enzymes in Almased become damaged if they are not consumed immediately.
How should I store it?
Almased powder should be stored in a cool, dry place. If you live in a very hot and humid climate you may want to refrigerate the opened package/can.