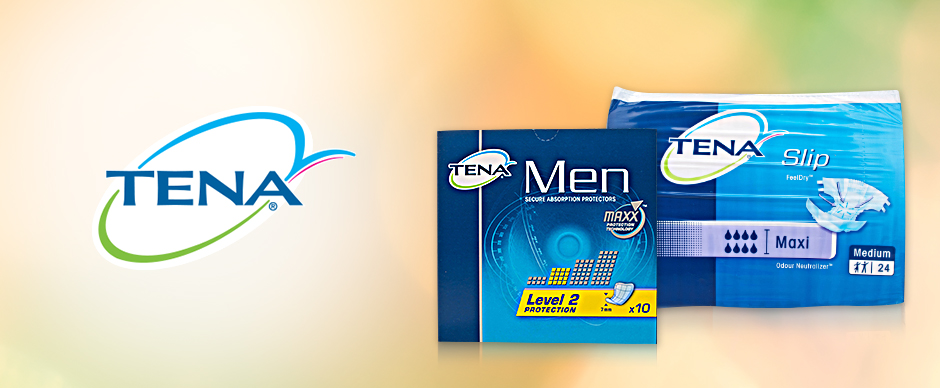 Having a normal lifestyle can be a challenge for those afflicted with incontinence problems. It may even cause acute embarrassment and unnecessary stress and depression. However, it is our wish here at Chemist Direct that through providing you with the complete range of TENA products you will be able to live a normal and happy life free from any discomfort and embarrassment that may be a part of bladder weakness problems.
Relief from Incontinence problems with TENA
TENA originated from a company called SCA which was founded by Ivar Kreuger in Sweden in 1929. SCA also owns other brands like Libresse, Nana, Nuvenia, and Bodyform in feminine hygiene, as well as the Libero and Drypers nappy brands. For decades now SCA and TENA have made it a priority to improve the functionality of their products and reduce environmental effects.
TENA provides you with a full range of bladder weakness and faecal incontinence protection products for both men and women. These products play a very important role in improving the quality of life for those living or working with incontinence. TENA is committed to developing products and services that minimise the impact of incontinence on people's everyday lives.
Perhaps you are experiencing bladder weakness or faecal incontinence, or maybe you have someone in your family who is. Whatever your situation or experience, TENA will give you the support you need with their range of bladder weakness and incontinence protection products.