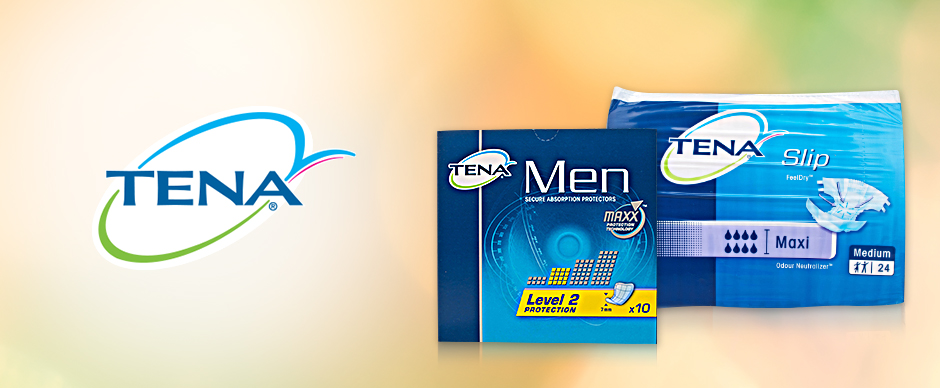 Helpful Tips for Men with Urinary Incontinence
How can I choose the right men's Incontinence products?
It's important to choose the right type of bladder weakness protection as well as the right size so that your needs are properly met. Urine has a thin and fast flowing consistency and, like water, it tends to come out in more of a rush than a flow. In order to prevent embarrassing and unsightly leaks, you need bladder weakness protection that is designed with a very fast inlet speed that will rapidly draw the urine to the core of the product and lock it away. You don't want it to seep back up when you sit down or ride a bike as this will leave you feeling damp and uncomfortable.
Because it has a thin and fast flowing consistency, urine, like water, tends to come out in a rush more than a light flow. The bladder weakness protection that you use needs to be designed with a very fast inlet speed that will rapidly draw the urine to the core of the product and lock it away from your skin. When choosing a bladder weakness protection product, it's important that you get it right--that you have the right size so your needs are properly met. The aim is to prevent any embarrassing and unsightly leaks.
The range of men's Urinary Incontinence products provided by TENA has products for every need and occasion. Men's Incontinence products from TENA keep security, discretion, comfort, and freshness as top priorities, and each product is designed to fit the male anatomy perfectly. Read on to find out more specifics about TENA's complete Men's range:
TENA Male Pads are for light to moderate protection and are available in three levels. They are designed with a cup shape for high comfort, protection, and discretion. For added security, adhesive strips are used to fix the product securely in its place.
TENA Protective Underwear is suitable for moderate to heavy bladder weakness and has a unique odour control system to give you added confidence. The underwear has breathable comfort along witha masculine design that looks and feels just like regular briefs.
TENA Pants are available in three absorbency levels for moderate bladder weakness, moderate to heavy, and heavy bladder weakness. It has a close body fit for security and confidence and is as easy to put on as underwear.
Is there anything else I can do to take better care of my body?
Getting the advice of your doctor or healthcare person is always key to resolving a problem like Urinary Incontinence. There are times that joining a support group may also be helpful as you will be able to exchange useful advice and get helpful tips on how to deal with everyday life. Perhaps the experiences of others will help you to better deal with everyday life.
Drink more water: Drinking more water when you already have a problem with urinary incontinence may seem like a contradiction; but, if you do not drink the right amount of water your body will become dehydrated. If your body does not receive the right amount of fluid, your urine will become too concentrated and lead to other complications and possible bladder infections that will make your situation worse. Your recommended fluid intake should be a minimum of 2 litres per day because the average urine production per day is 1.5 litres.
Space out your fluid intake: Find out how much water/fluid your body needs in a day and then space it out during the day. Cut back on it a couple hours before bed. This will help you to have a much better sleep at night.
Keep tabs on your food and beverage intake: Triggers like caffeine, alcohol, and artificial sweeteners all increase the urge to go to the bathroom. If possible, try avoiding these things and see the difference they make! Certain spicy and acidic foods, like citrus fruits and tomatoes, can also have an impact on the body.
Stress Less: Although easier said than done, putting less stress on your mind and body can help to reduce the symptoms of Urinary Incontinence. The condition may be very stressful in itself, but easy relaxation techniques like breathing exercises or meditation can really help with coping with the symptoms.
Quit Smoking:Tobacco may aggravate the urinary tract symptoms and the coughing that comes with smoking also makes incontinence symptoms worse.
Pelvic floor exercises: Research different pelvic floor exercises for men. These exercises will help strengthen those vital muscles and get your body back in shape.