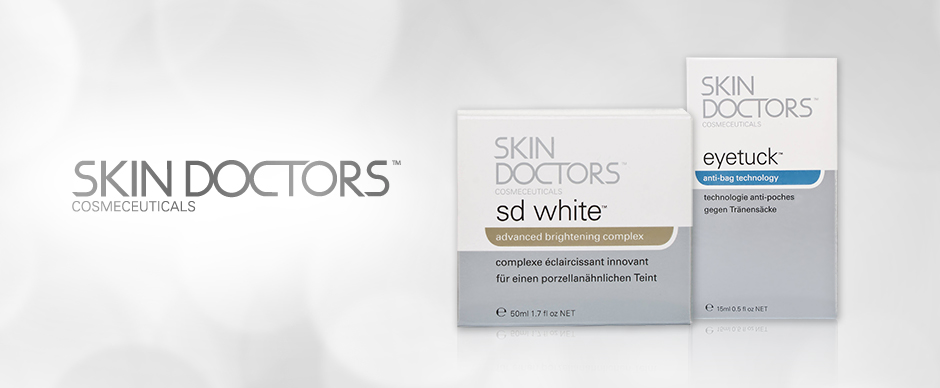 What is Skin Doctors Youth Cell?
Youth Cell by Skin Doctors is a completely unique range that helps to delay the appearance of chronological skin ageing. Each Youth Cell product contains revolutionary PhytoCellTec which is the latest plant stem cell technology that keeps the skin looking and feeling wonderfully fresh and youthful. These plant stem cells are sourced from a rare long-loving Swiss apple that has the ability to regenerate its cells once it has fallen from the tree. This characteristic is then transferred to the skin in order to promote the longevity of skin cells.
Targeting the skin cells is imperative to achieving an anti-ageing effect, as it is the cells that need awakening and regenerating. As we age, the skin cell regeneration process decreases, leaving our skin vulnerable to free radical damage that leads to the loss of collagen, elastin and moisture. When the renewal of the surface skin cells is regenerated however, skin is able to feel alive, refreshed and rejuvenated - wrinkles and fine lines are reduces and skin feels plumper and fuller.
Youth Cell also contains 2 of the most powerful anti-ageing peptides including Matrixyl 3000 that helps to repair skin damage due to ageing and Renovage that has been clinically proven to reduce the appearance of fine lines and wrinkles and promotes the skin's own natural protection.
Some anti-ageing formulas only work from the top down, focusing on the top skin layer only. But to repair ageing skin, you need something much more to ensure your skin is regenerated and rebuilt for the long-term. This is why Youth Cell by Skin Doctors attacks ageing skin from the top down and the bottom up to ensure that all skin layers are receiving attention. Their plant stem cell technology works at the base layer of the epidermis, while the 2 peptides attack the visible wrinkles at the skin's surface. The 2 technologies then meet in the middle to revolutionise anti-ageing skin care and change the way your skin looks for good!
The Skin Doctors Youth Cell range includes:
Youth Activating Cream
Youth Activating Eye Cream
Youth Activating Night Concentrate
Ageing Skin Supplement
Dry Skin Supplement
Oily Skin Supplement
Hair and Nails Supplement