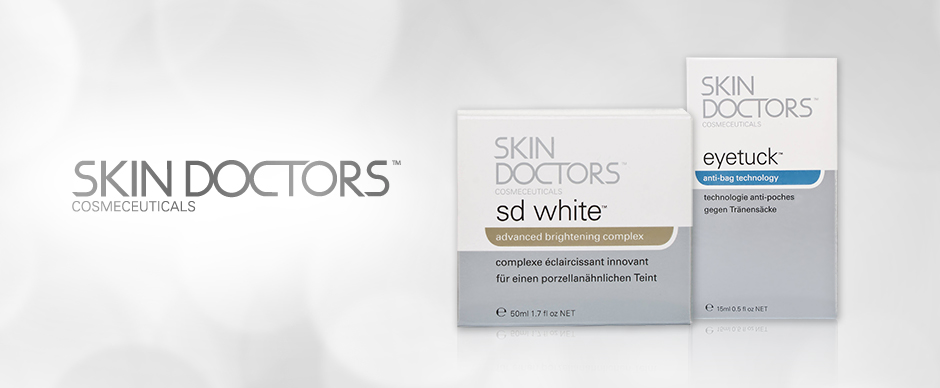 Are there any Skin Doctors products to help with my spots and blemishes?
If you suffer from the occasional pimple then the Skin Doctors Zit Zapper is ideal. Its special sponge-head applicator means you can directly apply it to your spots and pimples after cleansing in order to dry them out overnight, resulting in a reduction in redness, inflammation and swelling. With naturally derived ingredients, the Zit Zapper can unclog the pores, dry out and cleanse the affected area while calming redness.
What is the Hair No More collection?
The Hair No More range from Skin Doctors minimises hair regrowth after it has been removed. We all know how annoying it can be to shave for it to only begin growing back in the next day or two, but thankfully Skin Doctors have created a solution! Hair No More is a quick and painless method of reducing the regrowth of hair, so that when it does grow back it will be lighter, softer and thinner. When used regularly across a long period of time, you may notice the hair won't grow back at all.
What is the plant stem cell technology used within the Youth Cell products?
The Skin Doctors Youth Cell range contains plant stem cells that are sourced from a rare long-living Swiss apple. It is used because this apple has the ability to regenerate its cells once it has fallen from the tree, which is a feature that is transferred to your skin to promote skin cell regeneration and reduce the signs of ageing.
What are the 14 benefits that Skinactive day and night creams can provide?
Moisture for dry skin
Prevention of fine lines and wrinkles
Fights deep wrinkles
Plumped skin
Increased firmness and elasticity
Brightened uneven skin tone
Reduced redness and sun spots
Thickened skin that is thinning/translucent
Renewed dull skin
Refined pores
Boost of radiance
Smoothed skin
Revived tired and stressed skin
Sun damage protection
Is there a Skin Doctors product for scars and stretch marks?
If you're suffering from stretch marks or scars and want to try to reduce their appearance, then the Skin Doctors Bio Serum is ideal for you. Its packed full of powerful antioxidants and soothing oils that provide intense moisture to the skin in order to help with the healing and reduction of scar and stretch mark appearance. Simply massage gently into the skin 1-3 times daily and long-term use will provide the best results.
What is the Powerbrasion Home Micro-dermabrasion System for?
This handy at-home kit allows you to achieve professional micro-dermabrasion results in the comfort of your own home. This particular procedure has been deemed as an ?instant facelift? as it buffs away the surface layer of the skin, but only focuses on the epidermis layer and not the dermis. It is a great alternative to expensive and possibly painful procedures like plastic surgery, chemical peels and botox injections.
Skin Doctors allows you to do this in your own home in order to revive and regenerate skin that may be suffering from wrinkles, blemishes or dryness and tiredness. All you need is the Powerbrasion Home Micro-dermabrasion System, Powerbrasion Micro-dermabrasion Crystals and Gamma Hydroxy Skin Resurfacing Cream. Simply dot the Crystal Cream to the forehead, cheeks and nose and gently massage the crystals into the skin using your Micro-dermabrasion System in circular motions for up to 5 minutes. Rinse the area thoroughly and pat dry and for best results apply the Resurfacing Cream to complete the procedure.