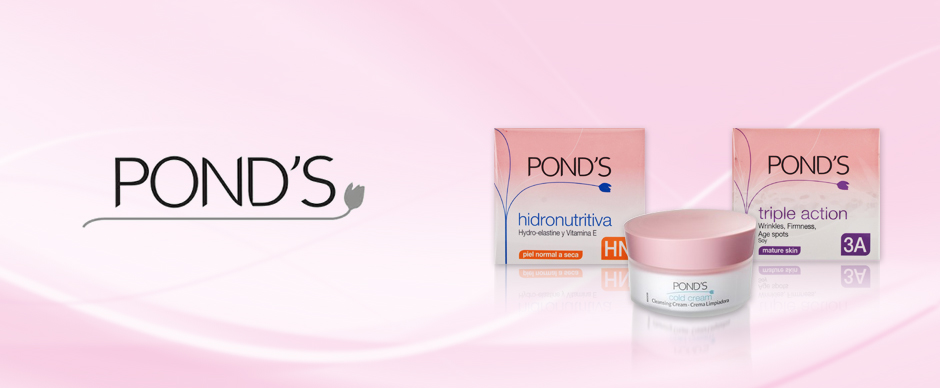 Which Pond's Cream Is Right For Me?
Pond's evolves with a targeted skincare collection. For over a century Pond's beauty creams have been the secret many women hold to beautiful, radiant skin. Passed down through generations from mother to daughter, Pond's highly effective and simple approach to skincare has cemented Pond's status as a cult beauty brand. Chosen by women of all ages and skin types, including Kylie Minogue who recently revealed that she uses Pond's Cold Cream daily
FOR ALL SKIN TYPES
Pond's Cold Cream Cleanser, RRP £3.99
FOR DRY SKIN
Pond's Nourishing Anti-Wrinkle SPF 15, RRP £3.99
As dry skin ages faster, with wrinkles appearing earlier, Nourishing Anti-Wrinkle cream provides deep care and nourishment for dry skin, to improve skin texture and illuminate for a healthy complexion. SPF 15 UV Protection increases the skin's barrier to sun exposure, a leading cause of ageing, to protect skin from harmful rays all year around. Enriched with White Tea Extract and Vitamin B.3, Nourishing Anti-Wrinkle cream reduces and helps prevent fine lines and wrinkles from appearing, revealing smooth supple skin.
FOR MATURE SKIN
Pond's Triple Action Moisturiser, RRP £4.99
This intensive moisturiser has been developed to restore vitality and improve the appearance of mature skin. Vitamins A and E in Triple Action Moisturiser help stimulate cell renewal to reduce the appearance of wrinkles and fine lines, and Soy and Glycolic Acid boost collagen production to firm and tone the skin. Sunscreens in Triple Action Moisturiser help prevent and reduce the appearance of age spots and protect delicate skin.
FOR NORMAL TO DRY SKIN
Pond's Hydro-Nourishing Cream, RRP £3.99
This hydrating and nourishing cream improves skin moisture for softer skin all day long. Hydro Elastine and Vitamin E in Hydro-Nourishing Cream increase the skin's elasticity for a smooth, supple complexion, while natural fatty acids in Evening Primrose Oil deeply moisturise and hydrate, banishing dry skin.