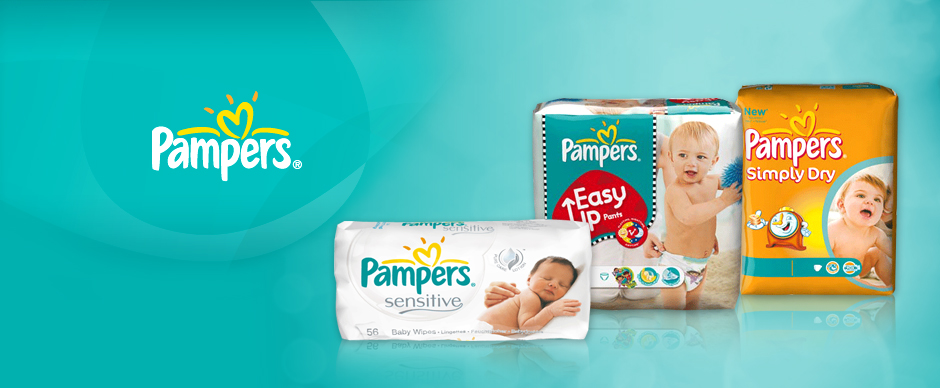 Does my child need specific nappies for night time?
All of Pampers nappies can be worn day and night as they provide 12 hours of dryness. As long as you have chosen the appropriate size and style, you can ensure that your child will be feeling dry and comfortable right through until morning. Bear in mind that weight and absorbency needs differ with each child, so if your child needs extra absorbency through the night, then it may be a good idea to try the next larger size just for night time. If your child is completely dry throughout the day but bed wetting at night, then you may want to try Pampers UnderJams Pyjama Pants that are specifically designed for night time bed wetting.
What is the gel substance found within Pampers nappies?
Pampers use an absorbent gelling material (AGM) in their padding in order to enhance their absorbency. Rest assured this material has a long history of safe use and has been used in a variety of products like Pampers for many years. When it is added to Pampers nappies the AGM is dry and granular and it forms a gel when it begins absorbing liquid. It is perfectly normal to notice some of the gel on your baby's skin from time to time, especially if the nappy is heavily saturated, but even if your child was to ingest some of the crystals, they would not cause any harm.
My baby is quite small for their age - how do I choose the right nappy size?
Pampers understands that every baby is different and not all children will fit into their specific age range. Some children are small for their age and others are a little bigger, but it's completely normal. The age and weight ranges on the Pampers packs are simply for guidelines so it could take a little time to find the perfect fit for your baby. If the nappy is not the right size, don't use it; the last thing you want is an uncomfortable and cranky baby. You need a good-fitting nappy that doesn't sag or gape when they crawl, but still ensures comfortable movement.
Do Pampers have products that are specifically made for sensitive skin?
Yes, even if your child has the most sensitive of skin, there is a Pampers product out there that is suitable for them. A baby's skin is incredibly gentle and sensitive anyway, so all Pampers products are safe for any baby's skin. Especially in the nappy area, your baby's skin is incredibly delicate and is under constant contact from their nappy. That's why Pampers introduced their New Baby Sensitive nappies for your delicate newborn's skin. They contain up to 50% more skin care ingredients and a touch of aloe to be extra-mild and soothing on their skin. You can also use Pampers Sensitive Wipes that also contain aloe for a non-irritating and non-allergic clean.
Do Pampers Wipes contain alcohol?
All of the Pampers Wipes including Pampers Regular, Pampers Sensitive and Pampers Natural do not contain the alcohol, ethanol. This is because at certain concentrations it can dry your baby's delicate skin. They also do not contain preservatives like benzyl alcohol and phenoxyethanol in order to keep all baby wipes pure and free from contamination.
What are Pampers UnderJams?
Pampers UnderJams Pyjama Pants are specifically designed to be worn at night for children aged 4-8 who may be bed wetting. Wetting the bed is completely normal and can even happen up to the age of 9, which is why Pampers have created their UnderJams that are discreet underwear-like pants that provide ultimate protection from bed wetting. Made especially for older children UnderJams are made from super-quiet material so they hide under pyjamas and don't make that rustling sound that nappies do. They allow your child to feel confident and comfortable throughout the night without the added worry and stress of wetting the bed.