A fussy eating phase can cause a lot of stress, particularly at mealtimes and if youíre a parent of a fussy eater, itís natural to be concerned that your child might be missing out on important nutrients.
How can PaediaSure Shake help support your fussy eater?
PaediaSure Shake is here to provide peace of mind that your picky eater is getting the essential nutrients they need to grow and thrive, while you work towards healthy, happy mealtimes. More than just kidsí vitamins or a protein shake for kids, PaediaSure Shake is a balanced nutritional supplement for complete peace of mind. You can add it to recipes too. Also available in convenient ready-to-drink bottles. Ideal for lunchboxes, before clubs and after school.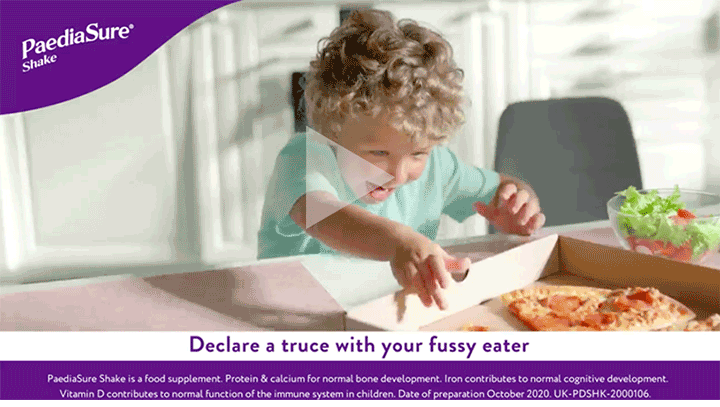 PaediaSure Shake is a food supplement and should not be used as a substitute for a varied and balanced diet and a healthy lifestyle.