When the kids go back to school or the cold weather arrives, the inevitable sneezes and snuffles arrive too. Of course, colds can strike at any time of year. Perhaps your child has been overdoing it or is feeling run down. Maybe they struggled to shake off the last lurgy.
How can PaediaSure Shake help support your child's immunity†?
PaediaSure Shake is packed with essential nutrients including vitamin D to help keep their immune system strong and help get them get back on track after they've been poorly.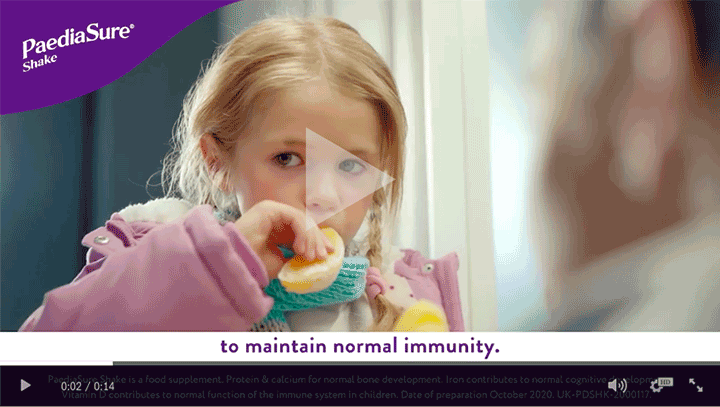 † Contains vitamin D which supports normal function of the immune system in children.