Dr Nitin Shori, MBChb, LLB. - GMC Ref No: 6047293
Medical Director of Pharmacy2U & General Practitioner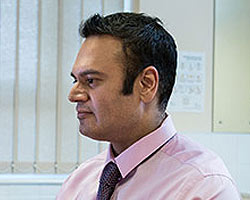 Dr Nitin studied medicine at the University of Cardiff after completing his secondary education at the prestigious King Edward's School in Edgbaston. After qualifying as a doctor in 2003, he's worked in a range of hospital departments including Cardiology, General Surgery. Obstetrics & Gynaecology, Paediatrics, ENT and Oncology.
Dr Nitin has since joined Pharmacy2U, becoming Medical Director in 2012 following its acquisition of PrivateMeds Ltd. He is a Peer Reviewer of the British Medical Journal and has contributed to GP Update. Dr Nitin has also delivered presentations to both the American Thoracic Society and the British Thoracic Society.
Dr Alexandra Phelan, MBBS, MRCGP - GMC Ref No: 6150198
General Practitioner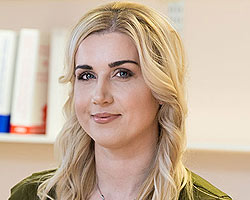 Dr Alexandra Phelan is a portfolio GP who studied Medicine at Newcastle University, qualifying in 2008. She has worked in a range of specialities including Accident & Emergency, Acute Medicine, Psychiatry, Care of the Elderly, Cardiology, Gastroenterology, Trauma & Orthopaedics, General Surgery, and Intensive Care. She obtained her MRCGP examinations and qualified in 2014.
As well as being part of Pharmacy2U's medical team, Dr Phelan is also a medical journalist with articles in The Independent as well as having a weekly column for Reach Plc and Johnston Press Group.
Pharmacist
Shilpa is one of the Pharmacists for Chemist Direct. She has worked with Chemist Direct for over 5 years. She obtained her Pharmacy degree from Aston University in 2013 and since then continues to mentor students as part of Aston University's Peer Mentoring Scheme.
Shilpa is currently studying for a postgraduate degree in Clinical Dermatology at the University of South Wales. In her spare time, she turns away from the computer screens to focus on her hobby of arts and crafts.
Superintendent Pharmacist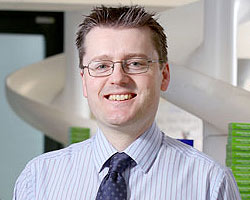 Phil is the Superintendent Pharmacist for Chemist Direct and Pharmacy2U and is responsible for maintaining the safety and effectiveness of our pharmacy services. He joined over 20 years ago back in 2000, and had since developed us into the UK's largest NHS registered online pharmacy.
He studied pharmacy at Nottingham University before working for Boots. In 2011 he completed a postgraduate qualification to become a Pharmacist Independent Prescriber. In 2013/14 he was the lead pharmacist in a University College London research study to assess the benefits of pharmacist advice for patients taking long term medicines. Phil is interested in all developments in technology, especially those that can improve safety in healthcare settings and give patients better access to services.